This is an archived article and the information in the article may be outdated. Please look at the time stamp on the story to see when it was last updated.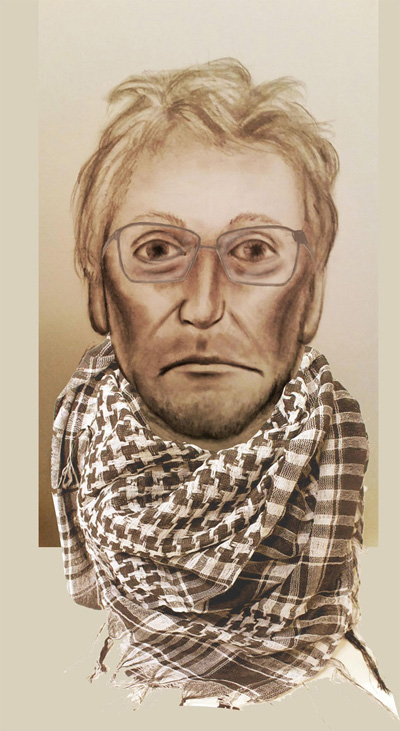 COMMERCE CITY, Colo. — Investigators released a sketch late Monday night of the suspect wanted in the shooting of a Commerce City police officer over the weekend.
Police said officer Kevin Lord is home recovering after being shot at close range while making a traffic stop Sunday morning in the 9700 block of Peoria Street. He was wearing a bulletproof vest that likely saved his life.
Police are still searching for the suspect and the late-1990s model maroon Nissan Pathfinder he was driving. Police alerted the public through traffic signs along state highways in a so-called Blue Alert.
The Pathfinder has a possible Colorado license plate of 679-UNZ or 697-UNZ. The vehicle might have minor right rear bumper damage and might have damage from the shots the officer fired at the vehicle, police said.
The suspect is described as a white male in his late 40s or early 50s, with brown hair, a thin build, wearing glasses and a black and white scarf around his neck.
Anyone with information is asked to call 911 or contact the Commerce City Police Department at 303-289-3626.