This is an archived article and the information in the article may be outdated. Please look at the time stamp on the story to see when it was last updated.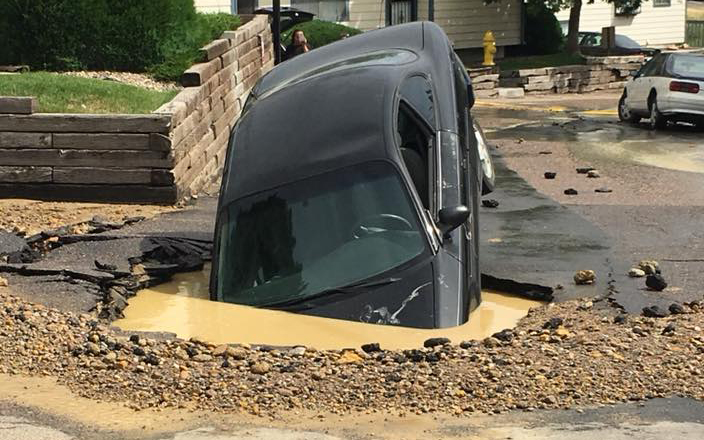 AURORA, Colo. — One person was in a car when it was swallowed up by a sinkhole in Aurora Friday.
Aurora Fire Rescue shared a photo of the car in the hole. The person who was in the car got out OK.
It happened in a parking lot in the 1000 block of South Zeno Way. That's near East Mississippi Avenue and South Tower Road.