This is an archived article and the information in the article may be outdated. Please look at the time stamp on the story to see when it was last updated.
AURORA, Colo. — Three adults and a gunman were killed during Saturday morning's standoff at an Aurora townhome.
Police officers arrived at the Seville townhomes located at 16005 E. Ithaca Place near Hampden and Buckley just before 3 a.m., after receiving a call from a female witness who managed to escape from the home unharmed.
The woman, Stephanie Philbrook Archuleta, who family members say is the suspect's wife, told police that a man fired shots inside the home, and that three people were dead inside when she exited by jumping out of a second-story window.
Stephanie was a teacher at Word of Life Christian Center. Pastor Mark Bagwell released the following statement on Sunday:
"The Word of Life Christian Center community was stunned and saddened to learn of the tragic events on Saturday in Aurora. Stephanie Archuleta has been a member of our community for several years. While we are thankful that she survived this tragedy, we also share in her grief."
Family members told FOX 31 Denver's Mark Meredith that the suspect was 33-year-old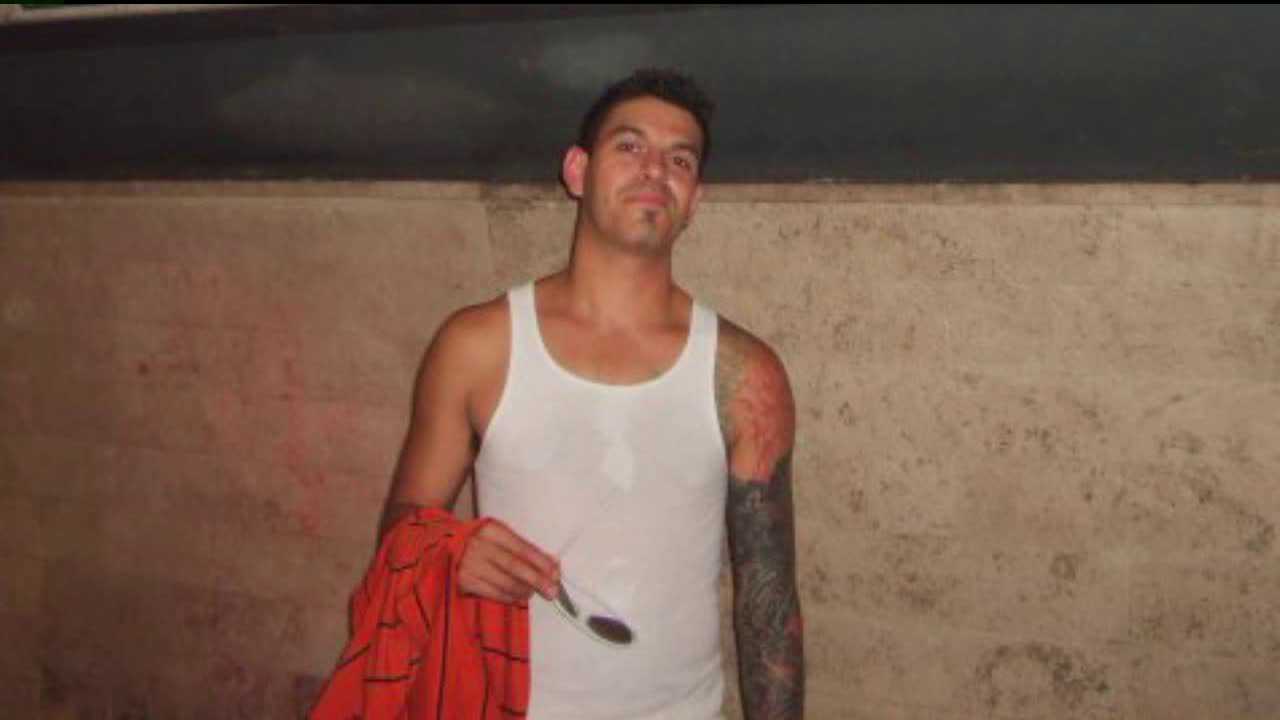 Sonny Archuleta. A police background check shows that Archuleta was arrested at least three times before for weapons charges.
Family members also said they believe the suspect may have had a drug problem.
"That's what they said, the gentleman had been up four days straight on a methamphetamine binge," said neighbor Jennifer Williams, repeating what Archuleta's wife told police.
According to multiple family members, the victims include Archuleta's sister-in-law, 29-year-old Stacie Philbrook, and her stepfather 56-year-old Anthony Ticali. Family told FOX 31 that the third victim is Stacie's boyfriend, Christopher Ratliffe.
Friends of the victims, including those who knew Ticali, said the loss is especially hard for them.
Police said officers and hostage negotiators arrived shortly after the call was made, and that they were able to communicate with the suspect over the phone. The man was given multiple commands to come out of the house over the phone and from a bullhorn, however police said the suspect continuously hung up on negotiators.
"Sonny Archuleta. Step outside," an Aurora police officer yelled through a bullhorn.
"He did not comply and was behaving very irrationally throughout the incident," said Sgt. Cassidee Carlson of the Aurora Police Department.
Police said after SWAT members moved to the front of the house to break out a window, the man fired multiple shots at the SWAT team vehicle just before 8 a.m. Luckily, no officers were injured during the incident.
Police deployed tear gas into the home over the next few hours.
Just before 9 a.m., the suspect shot at officers from a second-story window, and that's when SWAT team members shot back and killed the suspect.
"He exposes himself at a second-story window with a weapon, fires on our officers again, this time officers return fire," Carlson said.
Police were initially unsure how many people were barricaded inside the home, however upon entering the residence, officers confirmed that two adult males and one adult female were found dead inside the residence.
Police said the suspect was also pronounced dead in an upstairs bedroom.
"This happened right next door to me. You hear about all these tragedies, you don't expect it in your own home. When you get home, you think you're safe," said neighbor Michael Ignace.
The officers who fired their guns are on routine, paid administrative leave during the ongoing investigation.
Several neighborhoods in the area were evacuated for safety reasons. Hampden Road was also shut down in both directions from Kalispell Street to Laredo Street.
broken window

Sonny Archuleta (Facebook)

Seville apartment complex

SWAT team

Police officers arrived at the home located on the 16000 block of E. Ithaca Place

SWAT team members had to break a window during the standoff

Three adults and a gunman were killed during Sunday morning's standoff at an Aurora town home