This is an archived article and the information in the article may be outdated. Please look at the time stamp on the story to see when it was last updated.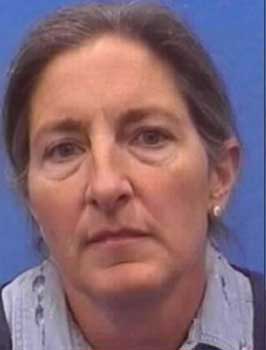 ORDWAY, Colo. — A sex offender named as a person of interest in the altercation at a southeast Colorado prison that led to the death of one staff member has been moved to a maximum security prison while the incident is investigated.
According to the Associated Press, Miguel Alonso Contreras-Perez, 33, was disciplined multiple times for sexually harassing female employees at another Colorado prison — a prison where one of the altercation's two victims once worked.
Sgt. Mary K. Ricard, 55, was killed in the altercation at the Arkansas Valley Correctional Facility in Ordway on Monday morning. Sgt. Lori Gann was also critically injured.
Prison officials have still not released detailed information about the altercation, though they have said it occurred in the prison's kitchen. Late Wednesday, the Crowley County Coroner released a statement saying Ricard's death was due to a stab wound to the neck. 
According to the Associated Press, policy at the Arkansas Valley Correctional Facility allows inmates to work in the kitchen and utilize all utensils — including knives — under staff supervision.
Ricard previously worked at the Buena Vista Correctional Facility. She began her tenure there in 2003 and transferred to Arkansas Valley in 2007. 
Contreras-Perez began his 35-years-to-life sentence at Buena Vista in 2004 after pleading guilty to kidnapping and sexual assault in an El Paso County case involving a 14-year-old girl. He was transferred to Arkansas Valley last year.
According to Alison Morgan, a spokeswoman for the Colorado Department of Corrections, Contreras-Perez was disciplined five times for sexual harassment, twice for theft and once for fighting before being transferred from Buena Vista to Arkansas Valley.
Morgan told the Associated press that corrections officials removed Contreras-Perez from the general prison population for a short period during each episode of discipline. He has also been subjected to disciplinary action at Arkansas Valley for theft.