This is an archived article and the information in the article may be outdated. Please look at the time stamp on the story to see when it was last updated.
COMMERCE CITY, Colo. — The city of  Commerce City has paid a huge financial settlement for the death of someone's pet.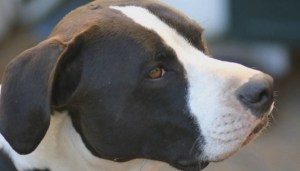 The city recently paid $262,500 to the family of a chocolate lab-mix named Chloe, shot and killed by police. The payment was part of a settlement to avoid a federal civil court trial scheduled later this month.
The Animal Law Center said it is the largest settlement of its kind in American history.
In November 2012, officers responded to a report of a dog running in a neighborhood. After capturing Chloe with a catch pole and shooting it with a stun gun,  Officer Robert Price fired five shots at the dog, killing it.
Video of the event was captured by a neighbor.
Price was charged with aggravated animal cruelty but was acquitted by an Adams County jury. Commerce City police documents, obtained by FOX31 Denver, show internal affairs ruled Price was "within policy" when he killed the dog.
Using the Colorado Open Records Act, FOX31 Denver learned that in addition to the settlement, Commerce City spent $125,227.38 in legal fees, with the city's out-of-pocket expense being a $50,000 deductible.
Colorado civil law does not allow pet owners to recover losses for a pet that exceed its face value, but recent federal court cases citing violations of the Fourth Amendment, loss of property, have changed the landscape in pet law.