This is an archived article and the information in the article may be outdated. Please look at the time stamp on the story to see when it was last updated.
ERIE, Colo. — At least one person was killed in a crash involving two cars on northbound Interstate 25 at Erie Parkway.  The crash backed up traffic for miles during the morning commute.
Two cars appeared to have rolled and were in the grassy median between the northbound lanes and the frontage road.
A green SUV that appears to be a Toyota was on its side.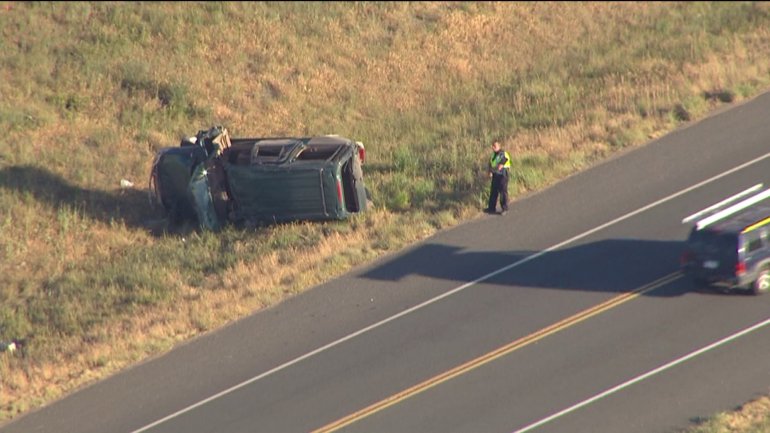 The other vehicle was on its roof.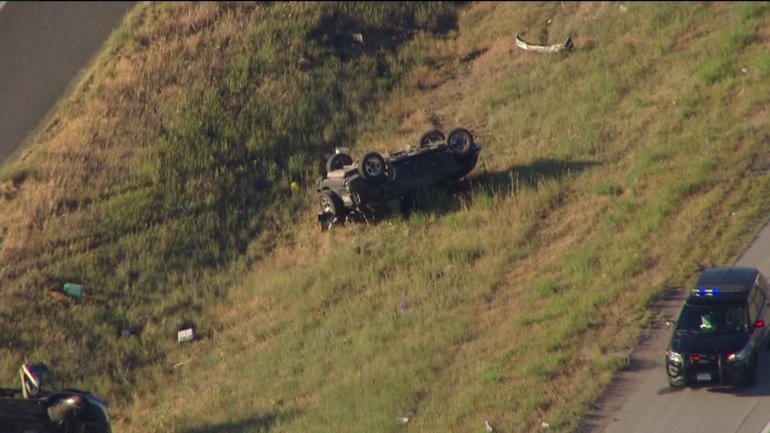 The Colorado State Patrol said at least one person died in the crash. Three others were taken to the hospital but there was no word on the extent of their injuries.