This is an archived article and the information in the article may be outdated. Please look at the time stamp on the story to see when it was last updated.
CASTLE ROCK, Colo. -- Sienna Johnson, one of two teenagers accused of plotting to kill students and staff members at Mountain Vista High School, was sentenced up to five years in a juvenile detention facility on Friday morning.
A Douglas County judge accepted a plea agreement after Johnson pleaded guilty to an adult count felony menacing and a juvenile count of conspiracy to commit murder in June related to the plan to attack the Highlands Ranch school in December 2015.
Johnson will also serve four years of probation upon her release. She will not get any credit for time served.
"This agreement strikes the balance of making sure the community is safe but not throwing away the key on Sienna," said senior chief deputy Jason Siers, who prosecuted the case. "We want her to be successful. But it was a horribly serious case, and we have to have accountability."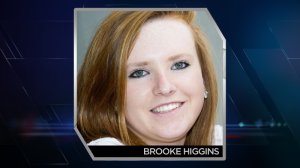 Co-conspirator Brooke Higgins pleaded guilty in December to one count of conspiracy to commit murder and murder solicitation.
She was sentenced in February to three years in a youth detention center and four years of probation, but received credito for 409 days served.
"Your honor, I know what I did is wrong and I know the impact it has had on the community and Mountain Vista," Johnson told Douglas County District Court Judge Paul King before being sentenced.
"I'm not the same person I was then. I have the opportunity to change."
Both girls are now 17 and were originally charged as adults.
"When something like this surfaces, it has to be treated seriously, as it was in this case," King said. "Plenty of people have tough home lives and they don't have thoughts of mass murder."
When Johnson turns 21, she will be evaluated. She then could be placed on probation or sent to an adult prison to complete the five-year term.
Johnson will have an adult felony conviction on her criminal record.
"This disposition gives this defendant a legitimate chance at a future of being a responsible, law-abiding member of society, while ensuring the community is not put at risk," 18th Judicial District Attorney George Brauchler said.
"This was no joke or fantasy.  This was outrageous behavior demanding of a high level of accountability. The supervision involved gives the juvenile defendant the greatest chance of rehabilitation."
The attack plot was thwarted after a student tipped off the Douglas County Sheriff's Office
According to an affidavit, Higgins and Johnson had a detailed map of the school and spent time online looking for weapons.
The affidavit said Higgins wished she could've "done Columbine with Eric and Dylan," a reference to the 1999 Columbine High School massacre.
Johnson referenced the movie "Natural Born Killers" in her journal.
Johnson's journal was released as part of the sentencing. In it, she wrote of blowing up the school and "finding a way to kill my family first."