This is an archived article and the information in the article may be outdated. Please look at the time stamp on the story to see when it was last updated.
LITTLETON, Colo. — The body of a Littleton hiker believed to have been caught in a snowstorm high on Mount Elbrus in Russia continues to be sought.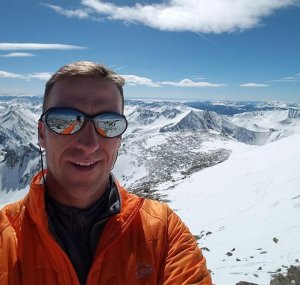 Climber Don Bowie, who lives in California, is a professional altitude climber and volunteered to lead American search and rescue and recovery efforts.
He had only met the lost hiker, Steven Beare, and his wife, Olivia, once before.
Beare, an officer with the Littleton Police Department, set out June 14 to solo climb the 18,510-foot peak.
According to reports from other climbers, Beare was spotted heading toward the summit as a snowstorm approached, forcing other groups to return to camp.
His wife described him as an experienced climber with excellent survival skills from his time in the Army.
On Friday, Bowie posted a statement projecting a dire outlook for finding Beare's body and announced the search will be at least temporarily called off after snow fell on the mountain in late September.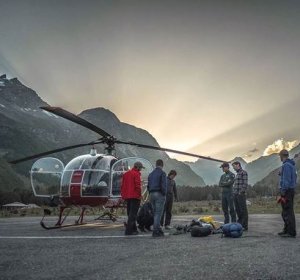 "Last weekend light snow fell on the higher elevations of Elbrus — a major turning point in our search to find Steven Beare," Bowie said in a statement. "Prior to that, more than a week of clear skies and low winds allowed us to fly helicopters very low and slow, giving us the chance to see even small items on the mountain.
"We found many articles of clothing, climbing gear, tents, fully-loaded backpacks, camping equipment — and even a bear — that's right, a huge bear carcass found in a location and altitude that no bears ever go.
"During the search, we also discovered the bodies of 5 other climbers — one of whom went missing more than 25 years ago. We can only hope somehow, that by locating these climbers we have helped the friends and family of the missing to assuage their loss.
"So now, the difficult decision to suspend current search efforts has been made. Like in any search, a balance must be struck between finding the missing and continuing to put the lives of rescue teams at risk. As you can imagine, it's a very fine line to walk, and the toughest of decisions to make.
"Many people have put themselves at risk in this search for Steven, but that is a choice that each of us make of our own free will — similar to the way Steven did in serving in the military and working in law enforcement — the same as many of you do in your lives, in your own way.
"Still, I cant help but feel somewhat discouraged that we could not bring Steven home to you at this time. Please know that we did our best."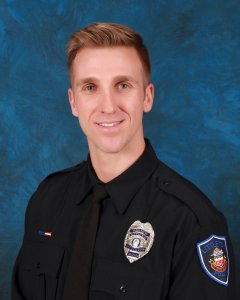 Mount Elbrus is considered a relatively safe mountain for climbers who stay on the well-marked trail. Once off the trail, however, conditions become drastically more dangerous.
In 2016, 51 people died on the mountain.
"Once you're off that trail, I mean 10, 20 feet off that trail, people fall into crevasses right there and then," Bowie said.
Some of the crevasses can reach as far as 500 feet deep. In whiteout conditions, the entrance holes are impossible to see.
Beare was climbing alone when thick clouds rolled in earlier than expected. It is believed he might have gotten lost during whiteout conditions and fallen.
It is unlikely he survived.
"Perhaps for a short period of time," Bowie said. "The harsh reality is, being out in the open on that mountain in that elevation overnight would have been very difficult to survive."
The storm dumped several feet of snow and dropped temperatures below zero.
"One day possibly. Two days I don't think so. In my opinion, it would have been very difficult to survive that," he said.
Still, Bowie and Russian search and rescue teams combed as much of the mountain as possible by foot and using helicopters in hopes of finding him.
"The first thing that struck me was the size and scale of Elbrus. It's big. It's a colossal peak," Bowie said.
According to Bowie, the most challenging parts of the search and rescue operations were the windy, wintry weather, the size of the search zone and the thousands of dangerous crevasses covering the slopes.
Aside from the physical conditions, there are a lot of unknowns about where Beare might have traveled.
Mount Elbrus is cone shaped, meaning it is relatively flat and the topographical features are the same all the way around.
"It's not like you have a mountain feature where you have a gully here and a tree line there. It's all the same, just in large scale. So, if you're lost, all you know is that the slopes go down in generally the same direction and you can't tell where you are at, at all," Bowie said.
The initial rescue efforts were officially called off on June 28.
"I had a lot of hope," Bowie said. "The possibility of finding him alive was really almost zero, if not zero at that point. You're still flying in the helicopter and your eyes automatically are looking for somebody waving their hands. The human heart just hopes."
Bowie returned to Russia in August to continue searching for Beare's remains.
"Bringing him home really means a lot," he said. "Just to know what happened and some, I hate to use the word, but closure."