This is an archived article and the information in the article may be outdated. Please look at the time stamp on the story to see when it was last updated.
JEFFERSON COUNTY, Colo. -- Ten people were injured after a crash shut down Highway 93 between Highways 72 and 128 on Monday afternoon, according to the Colorado State Patrol.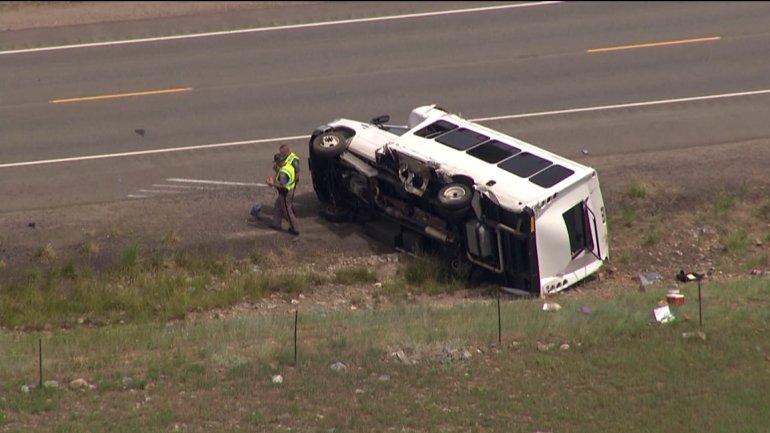 According to the CSP, a blue vehicle was heading northbound and went into the southbound lane, hitting a white bus with 13 people on board. The CSP originally reported there was 26 people on the bus.
The bus rolled onto its side and one person fell out, the CSP said.
A red vehicle that had been heading southbound then hit the side of blue car.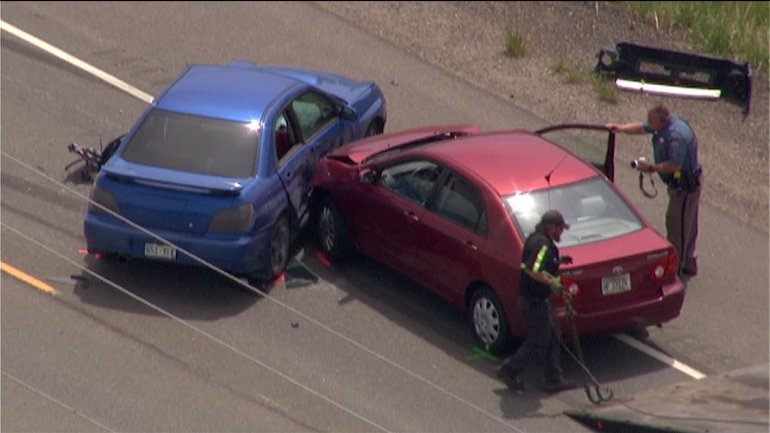 No one suffered life-threatening injuries. Three bus passengers suffered broken bones and another suffered multiple fractures, the CSP said.
The highway reopened at about 3:45 p.m.