This is an archived article and the information in the article may be outdated. Please look at the time stamp on the story to see when it was last updated.
WASHINGTON — Several news organizations are reporting that Army Sgt. Bowe Berghdal will be charged with desertion.  Bergdahl was held captive by enemy forces for five years.
WATCH:  Taliban video shows Bowe Bergdahl's release in Afghanistan
Bergdahl went missing on June 30, 2009, in Afghanistan's Paktika province, where he was deployed with the 1st Battalion, 501st Infantry Regiment, 4th Brigade Combat Team, 25th Infantry Division.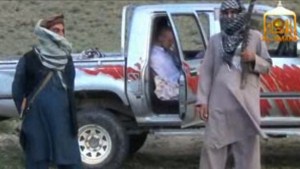 An Army fact-finding investigation conducted in the months after his disappearance concluded he left his outpost deliberately and of his own free will, according to an official who was briefed on the report.
Speculation about the charge gained momentum after retired Lt. Col. Tony Shaffer told Fox's Bill O' Reilly that two separate military sources have confirmed to him that Bergdahl will be charged.  "The army has come to the conclusion and Bowe Bergdahl will be charged with desertion. I have been told that his attorney has been given a charge sheet. The sheet is a result of the investigation listing out the articles of the UCMJ which has been violated. The key violation is desertion. And this is done. Let me be clear. The army wants to pursue Bergdahl for this violation," Shaffer said during the Fox interview.
RELATED:  Ex-captive Sgt. Bowe Bergdahl could return to active duty Monday
Another senior military official told NBC news that Bergdahl's actions in Afghanistan go beyond the lesser offense of absent without leave (AWOL) because he left his post in a combat zone, putting his fellow soldiers at risk.
At this time, the Department of Defense or the White House has not confirmed or denied any of these statements.
YOU MAY ALSO BE INTERESTED IN:
Army general to start investigating how, why Bowe Bergdahl left base
Bowe Bergdahl returns home to U.S. soil — to a long road ahead
Bowe Bergdahl returns to U.S. for more treatment after release from captivity
Sgt. Bowe Bergdahl's family has received threats, FBI says
President Obama: I don't apologize for Bergdahl swap