This is an archived article and the information in the article may be outdated. Please look at the time stamp on the story to see when it was last updated.
COLORADO SPRINGS, Colo. – A rare Amur tiger was killed at the Cheyenne Mountain Zoo during a breeding attempt this week.
Zoya was born and raised at the zoo in Colorado Springs and was 8 years old.
Earlier in the week, Zoya had several positive interactions with the male tiger, Ivan, zoo officials said.
Ivan came to the zoo in December specifically to breed with Zoya, as part of a species survival plan.
But on Wednesday afternoon, Zoya became aggressive with Ivan. Staff members separated the pair "within seconds" using a fire extinguisher, zoo officials said.
"Zoya received a life-threatening injury to her neck as Ivan defended himself against her," officials said. "Our veterinary staff did everything in their power to care for Zoya, but she passed away a few hours later."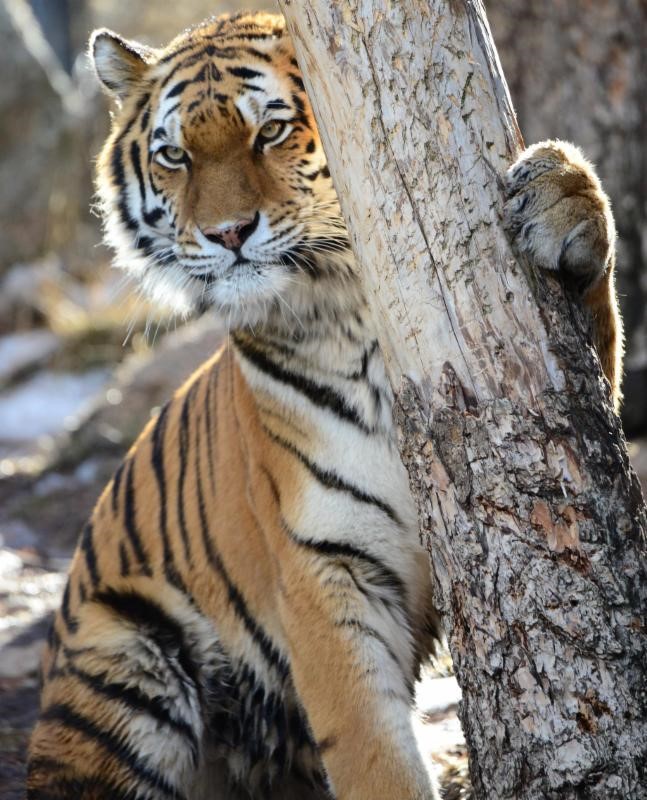 There are fewer than 400 Amur tigers left in the wild, according to officials. But the zoo has a plan to continue Zoya's bloodline.
"In an attempt to preserve Zoya's genetic line, her eggs were harvested and will be fertilized by previously collected semen from [another tiger]," zoo officials said.
The eggs will be cryogenically frozen until they can be implanted in another female tiger.
"Zoya was born here. We raised her. We cared for her. We trained with her. We were so hopeful that she'd have cubs, but we knew even if she didn't, she'd continue making people fall in love with tigers and help them want to save tigers in the wild," said Rachael Hahn, Asian Highlands animal keeper. "I cannot put into words the loss that is felt by our entire Zoo family over her passing."
Amur tigers — formerly known as the Siberian tiger — are the world's largest cat and are native to the mountains of the Asian Highlands. All five subspecies are threatened with extinction, according to zoo officials.