This is an archived article and the information in the article may be outdated. Please look at the time stamp on the story to see when it was last updated.
PUEBLO, Colo. – The Pueblo Zoo has welcomed two bison calves to their exhibit.
The new calves, Sid and Ginger, were given to the zoo by Colorado State University.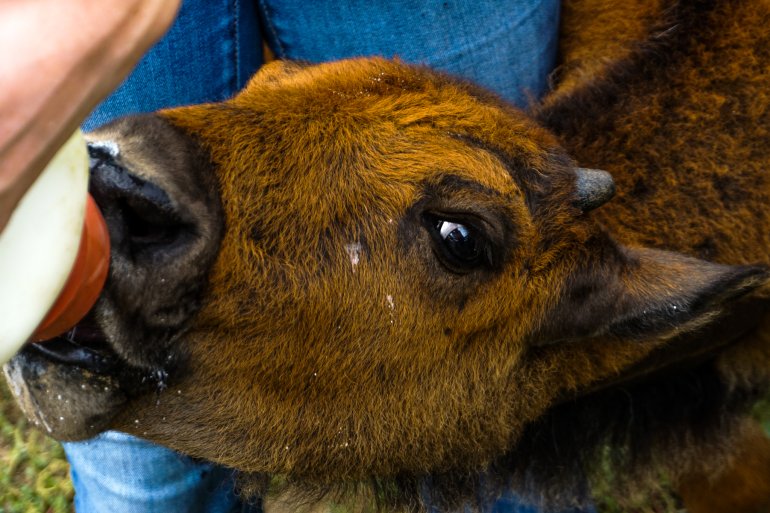 Staff members say the two are three months old and both were rejected by their mothers.
For now, they are being hand fed three times a day with a bottle.
They weigh about 100 pounds each but they can grow up to nearly 2,000 pounds, zoo officials said.
A zoo spokesman told KRDO-TV they won't be interacting with the other bison until they are ready to do so.
"Once they're ready to go on exhibit, we're going to bring them over there and get them comfortable with their new space but they won't be directly interacting with the other bison until our keeper staff knows that they are going to be ready for that… to make sure that the other larger older animals are comfortable with them.  So, that way it'll be safe and everything is copacetic," said Adam Davidson with the Pueblo Zoo.
The pair will eventually join two other bison, Cody and CJ.
"CSU – Fort Collins was seeking an organization with suitable American bison hand-rearing experience, the Pueblo Zoo was seeking a pure female American bison partner for resident male Cody," zoo officials said.
Cody and Ginger are both pure American bison that have not been interbred with cattle and will help preserve the remaining "pure" bison bloodlines, officials said.