This is an archived article and the information in the article may be outdated. Please look at the time stamp on the story to see when it was last updated.
BRIGHTON, Colo. -- Brighton police officer Tania Loya remembers the day she was suspended in March 2017 based on the word of a woman she had never met.
"Chief tells me give me your badge, your work phone so I hand it right away," said the first-year officer, who said she wasn't told at the time why she was being suspended.
It wasn't until the FBI cleared Loya three months later the 25-year-old officer learned Vanessa Garcia had accused Loya of terrible crimes.
"Alleged I sexually assaulted her, I was having an affair with her pimp, sex trafficking her, selling drugs. I was leaking information about her case to her pimp. I mean various felony charges," Loya said.
According to court documents, an FBI agent wrote Loya was facing "imprisonment for life upon conviction," if the allegations had been substantiated.
Garcia made 25 false reports to the Brighton Police Department from October 2016 to April 2017 involving multiple men and Loya.
Most of the accusations involved being the victim of various sexual assaults and at one point, the 22-year-old told police "she had been caught up in a sex ring for four years."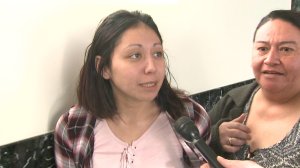 Police had already established Garcia was untruthful and not credible about allegations she had made about a former high school classmate she accused of rape.
Yet when Garcia turned her accusations on Loya, the department called in the FBI to investigate.
"I would love an explanation from (Garcia) to tell me why she chose me if she doesn't know me," Loya said. "For some reason, I don`t feel any hate towards her. I feel it towards the department. At the end of the day I was their officer but for them to throw me like that in a heartbeat and put my life in danger like that and my daughter`s life in danger, that`s what made it upsetting."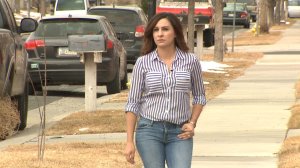 Loya said the experience left her so shaken that she moved to a new house because she feared Garcia knew where she lived.
Even after she returned to work, Loya said things weren't the same and she ended up filing a hostile workplace complaint.
Loya said she felt Brighton police Chief Paul Southard was trying to come up with reasons to fire her.
"You feel like everybody is attacking you. You can't do your job correctly. I feel like am I safe there, am I?" said Loya, who was placed on leave for four months after she filed her workplace complaint.
She was allowed to come back to work on March 8 after the department determined one co-worker made unprofessional remarks to her but found no merit to her other concerns of gender and race discrimination.
The letter to Loya states, "You are not a seasoned officer and cannot be trusted to work unsupervised," and insists she needs to accept feedback to be successful.
Neither Brighton's police chief nor the FBI would talk about Loya's case  or the false accusations made against her, saying it would be inappropriate until after Garcia is sentenced, which is scheduled to happen Thursday.
A copy of a letter Southard sent to staff on March 19 said, "Most of you are familiar with Vanessa Garcia. ... Vanessa made a number of false allegations of sexual assault in 2017."
In the letter sent department wide, Southard acknowledged the FBI "exonerated Officer Loya in July of 2017."
Toward the end of the  memo, the chief warns staff, "If you  have any contact with Vanessa Garcia notify your supervisor."
Garcia entered a plea deal to avoid felony charges in February.
She was asked if she was a pathological liar.
"No ... you need to look into Brighton Police Department," she said.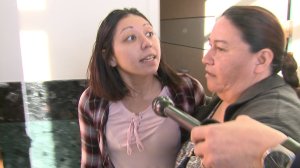 When asked why she would make false accusations against Loya, Garcia responded, "Because it's the truth, nothing but the truth."
When pressed about why the FBI looked into Garcia's conduct she responded, "You need to look into officer Loya ... you need to look into officer Loya," before grabbing a microphone and trying unsuccessfully to pry it away.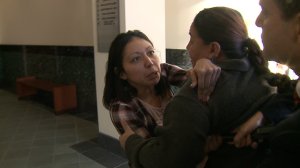 Despite saying she was not a liar and had only told the "truth," she pleaded guilty to misdemeanor counts of perjury and false reporting.
Adams County prosecutors have said they plan to seek mandatory mental health treatment for Garcia at her sentencing, not jail time.