This is an archived article and the information in the article may be outdated. Please look at the time stamp on the story to see when it was last updated.
DENVER — A witness to the deadly Uber shooting on Interstate 25 near University Boulevard said it was a case of self-defense.
The Denver district attorney is expected to reveal its evidence at Friday's preliminary hearing for Michael Hancock.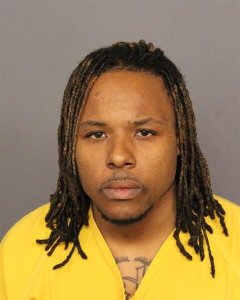 The former Uber driver has been in jail since June 1 after allegedly shooting Hyun Soo Kim dead.
Hancock has been charged with the first-degree murder of his 45-year-old passenger, but he's maintained it was self-defense and a woman who claims to have witnessed the incident backs him up.
The 27-year-old asked to have her identity protected, but she called Denver's homicide hotline on the day of the shooting.
She said she was driving northbound on I-25 about 2:45 a.m. when she saw a southbound car being driven erratically.
"The only reason I stopped is because I'm also a [certified nursing assistant] and so I assumed heart attack, seizure, something like that," said the 27-year-old woman, who claimed the highway was lit well enough for her to see a driver being punched by his passenger.
"I was going to help him out as much as I could."
"Then I saw the passenger. I just saw his arms, but he was like, he was hitting the driver repeatedly."
Her memory matches what Hancock told a 911 operator moments after the shooting.
According to a search warrant, Hancock "was hit in the face and grabbed by the passenger. Mr. Hancock also said the guy was feeling on him."
"Eventually  they hit the wall opposite side a couple of times and that's when I heard the gunshots go off," the witness said.
The autopsy report shows most of the entrance wounds were in the victim's backside, but it also found Kim had a blood alcohol level of .308, nearly four times the legal limit to drive.
"I hope and I've been praying for him that people realize that what (Hancock) did was not murder, it was self-defense and he needs to be home with his kids," the witness said.
When police tried to interview the witness the day after the shooting, she changed her mind and did not make herself available to detectives.
On June 14, according to a search warrant, the woman's mother told police, "her daughter was only willing to work with the defense attorney in this case."
Denver detectives have filed a new search warrant to obtain the witness' cellphone records to confirm her location at the time of the homicide.
There is no word if the witness will testify for Hancock at his  preliminary hearing. She could be a huge witness for the defense if the judge agrees there's enough evidence to bound the case for trial.