This is an archived article and the information in the article may be outdated. Please look at the time stamp on the story to see when it was last updated.
GREELEY, Colo. — Just weeks before the 2016 presidential election, Steve Curtis told his radio listeners, "Virtually every case of voter fraud that I can remember in my lifetime was committed by Democrats or do I not have the facts?"
Now Curtis, the chairman of Colorado's Republican party in the late 1990s and a former talk show host for KLZ-560 AM, is on trial in a Weld County courtroom, charged with felony forgery misdemeanor election fraud.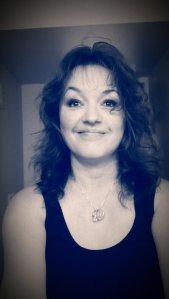 The 58-year-old is accused of forging his ex-wife's signature on her 2016 mail-in ballot after the couple divorced and she moved to South Carolina.
Kelly Curtis has been subpoenaed to testify.
"To me it was demeaning and presumptuous and I had no idea what would go on in someone`s mind to cast my ballot for me illegally," Kelly said in March.
The forgery was uncovered after Kelly Curtis called the Weld County Clerk and Recorder's Office to find out how she could cast her ballot only to be told she had already voted.
"I was livid over the whole situation definitely," Kelly said. "I felt it was an affront to me as a woman and as a voter in the United States of America."
Carly Koppes, the elected Weld County clerk and recorder, said her staffers soon realized the ballot they had received wasn't valid.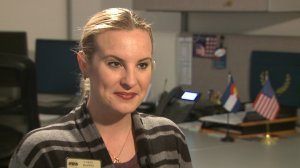 "We compared her signature just to the signatures on her registration," said Koppes, confirming the 2016 signature didn't match what was on file for Kelly Curtis.
"I don't care who you are or what you've formally have done, it's just not OK to do it."
Koppes, a Republican, immediately forwarded her investigation to the Weld County District Attorney's Office for charges.
Steve Curtis refused to say in March if he voted for his ex-wife in 2016.
"We're not going to talk about this," Curtis said.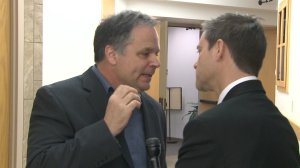 Curtis didn't respond to multiple questions at the time, including whether he thought his charges might undermine his credibility with his radio listeners.
His boss at Crawford Broadcasting in Dallas said Curtis would face no disciplinary action and would remain on the air while the charges were pending.
However, Curtis and KLZ-560 AM radio parted ways several months ago.
Jury selection for Curtis' trial started Monday and will continue on Tuesday morning. The trial is scheduled to last four days.