This is an archived article and the information in the article may be outdated. Please look at the time stamp on the story to see when it was last updated.
DENVER -- Linda Woolley lost both of her kidneys due to a medical mistake.  Now FOX31 viewers are stepping up to offer her one of their own.
One day after the Problem Solvers shared Woolley's story of having  both kidneys removed because doctors at the University of Colorado Hospital mistakenly thought she had kidney cancer, strangers are offering to help.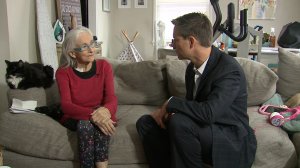 "Obviously I love that people are wanting to donate, that`s wonderful," said Woolley.
The 73-year old grandmother is grateful after learning five people so far have contacted the Problem Solvers via email, Facebook and Twitter wanting to know how they might be able to offer one of their kidneys to Woolley.
"I`ve always wanted to help somebody and felt a calling to that. I just didn`t know the time or place and the story inspired me to reach out," said Dennis Fria, a disabled Army veteran who read Linda's story online.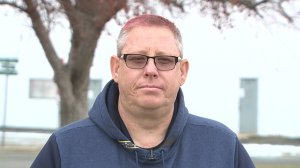 "Doctors are human too and they`re not perfect but she still needs help. She`s a grandmother and I want her to be able to spend time with her grandchildren," added Fria.
"People are wonderful. It`s wonderful to see good things happen," said Woolley, adding she's touched by those offering to help even if none of them turned out to share her blood type, O+. "They can trade theirs (kidney) for somebody who`s got one that does match me."
Dr. Brad Marder is a Transplant Nephrologist at Presbyterian/St. Luke's hospital who knows exactly what Woolley is referring to.  He says the nation's Paired Kidney Exchange Program allows people with different blood types to donate a kidney on behalf of someone they care about, "So for example if a blood type A wants to donate to a B and a B wants to donate to an A we can simply swap those donors so the B can donate to the B and the A can donate to the A."
In the case of Linda Woolley, it could mean getting a kidney in the near future instead of having to continue on dialysis while sitting on the nation's 7-year waiting list for a kidney transplant
"Maybe 3, 4 or 5 patients can all get kidney transplants with a sort of Round Robin swap of kidneys from one donor to each recipient," explained Dr. Marder.
Linda Woolley's message is simple, "Donate, donate, donate, donate."  Especially because there are more than 95,000 Americans waiting for a kidney they might never receive.
Donation resources
If you want more information about how to donate as a living donor visit the links below.