This is an archived article and the information in the article may be outdated. Please look at the time stamp on the story to see when it was last updated.
DENVER — The National Institute of Justice is moving toward implementing tougher manufacturing standards for police-protective gear.
The more stringent proposed testing rules would require most hard body armor (rifle-resistant plates) to prevent "penetration" from typical AK-47 and AR-15 rounds – something not now required.
As first reported by FOX31, at least 25 peace officers have been killed with a rifle over a decade while wearing body armor, where the fatal shot penetrated a vest through the torso.
None of the police vests in those cases were "rated" to withstand high-velocity bullets, only pistol rounds.
More: See all the "Bulletproof" stories from the FOX31 Problem Solvers
NIJ has been tasked by the U.S. Department of Justice with overseeing ballistic-testing regulations, accreditation, and market performance of soft and hard body armor. That agency touts its standards as "voluntary," but industry leaders tell FOX31 without NIJ's stamp of approval, no ballistic-resistant product would be able to succeed in the market.
The FOX31 Problem Solver investigative team recently traveled to Salem, Oregon to see the violent process body armor prototypes undergo in hopes of getting certified and rated.
Oregon Ballistic Laboratories, one of only four accredited testing facilities in the U.S., runs out of an unassuming warehouse at the edge of a blue-color business district.
Inside are two thick-walled rooms – one to test soft body armor against an array of pistol bullets, the other for testing rifle-plate inserts. The rifle room is longer, but the set-ups are similar.
That's because the process of determining if a certain bullet will penetrate a piece of ballistic gear is always the same. This place doesn't operate as much like a gun range as we expected. The staff are more focused on science; precise measurements of gunpowder, handmade bullets, computer analysis of round velocities, and close examination of compression indentations happen over and over.
"Whether or not something passes or fails is not our concern as long as the data is correct," Test Director, Brandon Bertsch told FOX31. "There is no single important part of what we do. If we miss one step, it can be fatal."
The passing standard regulations are complicated, but to simplify, there are two obvious ways to fail tests: a bullet goes through the material or a bullet impact makes too deep a compression hole behind the vest in a block of clay.
Soft body armor manufacturers provide Oregon Ballistic Laboratories with 56 panels that go through various tests. The type of material does not matter, although most police vests are made by laying Kevlar and polyethylene. The vest panels get dunked in water, strapped to a wall of Roma Plastilina clay, and blasted with laser-guided bullets in six different spots.
Soft Body Armor is currently rated in three categories.
Level 2a is the NIJ minimum strength allowed on the market. A vest which carries this standard has successfully stopped repeated hits from .40 caliber and 9mm bullets fired from a short barrel handgun.
Level 2 is designed to stop 9mm and .357 Magnum bullets.
Level 3a tests require the vest material prevent penetration from a .357 SIG and .44 Magnum ammunition.
None of these levels provide protection from rifle fire.
Level 3 and 4 hard armor plates do, but not from all of the most common rifle rounds used on the streets by criminals.
That's what may change with the new NIJ standards.
"They are expanding the rifle test," said Bertsch. "(The current test requirement) is just an M80 steel jacketed .308 round and that's what it's been for several decades. They are now encompassing .556 M193, .556 SS109, M855, then an AK-47 mild-sealed-core variant as well, which is some of the more prevalent projectiles you will see on the market, so it will ensure better armor for the end user."
That gives Fort Collins-based Angel Armor a big advantage in the potential new market.
Based on that company's own research and development, its rifle-resistant plates already prevent penetration of commercial AR-15 and AK-47 rounds.
Analyst, Devin Allison, sat down with the FOX31 Problem Solvers after our cameras recorded Angel Armor products passing, then exceeding the tests at OBL.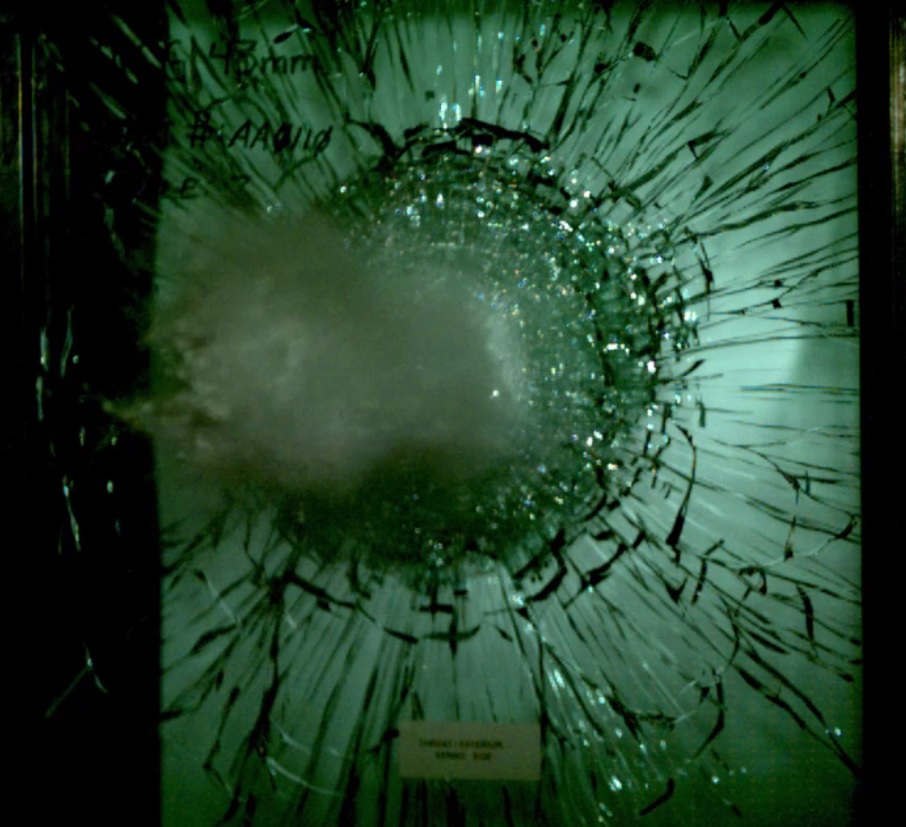 Fox31 Investigative Reporter Chris Halsne: "I'll throw out a word. Bulletproof."
Allison: (shakes head) "Ooh. Makes me cringe. A lot of people say bullet proof and we like to say bullet resistant. I'm fairly confident I could get some sort of bullet through pretty much anything."
Allison said the key to saving law-enforcement lives in the future is to create lightweight, affordable protective gear; plates and vests officers will actually wear all day long.
"Our goal is to give an officer as much protection as possible – as much coverage area as they can still do their duty," Allison said. "We want to provide them with a chance to go home and see their loved ones again."
Not unlike the auto industry, police body armor gets random, follow-up scrutiny from federal regulators.
After ballistic gear gets approved to sell, inspectors do some re-testing of police vests already on the market to make certain the prototypes live up to the strength of the actual manufactured product being worn in the field. NIJ can issue "recalls", but the majority of those are voluntary.
In a sampling of recall cases FOX31 reviewed, inspectors found problems with "weak seams" or deteriorating performance due to sun, heat, and/or moisture.
If KDVR.com readers would like to learn more about – or comment on – the new testing standards proposed by the National Institute of Justice, public comment is open until May 23rd.