This is an archived article and the information in the article may be outdated. Please look at the time stamp on the story to see when it was last updated.
DENVER -- The Aurora Police Department paid $110,000 to Darsean Kelly after the African-American was hit with a stun gun in February 2016.
Despite the payout to Kelly and the ACLU, the police chief insisted officers did nothing wrong in using a stun gun on an unarmed man.
But when law students from the University of Denver asked to review the investigative discipline file conducted as part of an internal investigation, they were denied.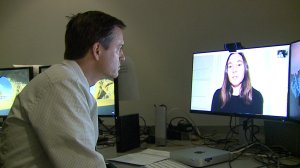 "There is a systematic problem with public oversight of internal investigations," said Margaret Kwoka,  who is an associate law professor with the University of Denver and led the study she titled "Access Denied."
Kwoka and her students sought internal discipline records from 43 agencies across Colorado.
And more often than not, she said the requests were denied or flat out ignored.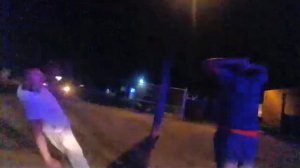 In the case of Kelly, police were looking for a suspect who had allegedly pulled a gun on a child but officers didn't tell Kelly that.
Police body camera footage shows that when Kelly demanded to know why he was being detained, yelling "I know my rights," he was targeted by the stun gun, causing him to immediately fall backward.
"That's a case where the public has a strong interest in finding out what the findings were in that investigation. Why the payout if there has been no wrongdoing?" said Kwoka.
Public records requests under Colorado law are supposed to face a balance test: The public's right to know versus what law enforcement might determine is contrary to the public interest.
The problem, according to advocates for greater transparency, is that courts have left it up to law enforcement to decide what's in the public interest.
"And several of them appear to be saying it's never going to come out in the public's interest to get this access," Kwoka said.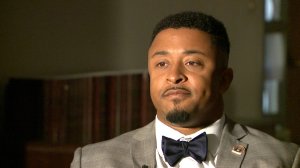 State Rep. James Coleman of Denver is pushing for a measure that would force law enforcement agencies to be more transparent with discipline files once an investigation has been completed.
"We think it should be statewide policy for any police records to be open and transparent regarding incidents between police and folks like you and me," Coleman said.
The Denver Democrat said under his bill, personal information could still be redacted, but law enforcement agencies could no longer categorically deny records as the DU study found many departments did.
"We want to make sure that (law enforcement is) very transparent about that because they're asking us to trust them so we want that same level of trust back," Coleman said.
The one city the study found to be the most transparent with public records requests for internal discipline cases related to police officers  and sheriff deputies was the City and County of Denver.
The public records custodian for Denver is Mary Dulacki and she  said that after losing previous lawsuits over transparency issues, the city has leaned toward being transparent whenever possible.
Coleman hopes to introduce his bill in the Colorado Legislature by the end of April.