This is an archived article and the information in the article may be outdated. Please look at the time stamp on the story to see when it was last updated.
DENVER – "A disaster in the making." That's just one way Secretary of State Scott Gessler describes Colorado's new $58 million computerized accounting system.
The computer endeavor is called CORE (Colorado Operations and Resource Engine). State agencies have been told to start using it Tuesday, July 1.
However, internal documents obtained by FOX31 Denver show the system isn't even close to ready and won't work as planned.
If you receive any state benefits, pay fees or taxes, or are a vendor who does business with Colorado, this does affect you.
It'd be tough to find an accountant for any state agency who would describe the current financial tracking system as modern. We've been told it's old and slow and long overdue for retirement.
So, about three years ago, the Governor`s Office of Information Technology (or OIT) and the Department of Personnel and Administration hired the biggest private computer companies around to fix it.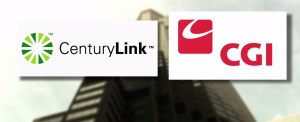 CenturyLink and CGI led the way.
CGI is the same tech company largely blamed for the HealthCare.gov website debacle.
Internal records from the Governor's OIT division show CORE's status as of May's report was coded "red." Red is the worst rating possible, defined as "behind schedule, with no approved recovery plan(s)."
The status report shows CORE was only 65 percent completed.
IT Engineers sum up the problems with the term "excessive project crashing."
June's status report was officially unavailable, but unofficial internal records we reviewed indicate the project might be as much as 71 percent completed. That's still a long way from done.
System to launch no matter its status
According to Gessler, despite the project's many flaws and technical problems, he has been told the system will get launched on time no matter its status.
"They're going to flip it on. It's not going to work very well. People aren't going to be able to use it." Gessler said. "It's not fully tested. We warned the governor, saying there are some real problems."
Gessler sent a letter to Gov. John Hickenlooper on May 6 asking that he delay launching CORE until the major glitches are repaired.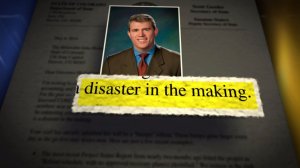 We reviewed a copy of the letter which calls the computer project "a disaster in the making" and warned "this current path to failure is a train wreck about to happen."
Gessler, a Republican who ran in the state's primary to challenge Hickenlooper for the governor's seat but lost, said the response to the letter was underwhelming.
"Don't bother us," Gessler said. "No data (provided). No facts that give us any comfort. In fact, some of the reports they concealed, they hid, they kept from us so we wouldn't see those reports because ultimately they didn't look very good."
We spoke with a number of IT managers, private contractors and government employees familiar with the CORE project. As a group, they agreed with Gessler, saying it would be best to delay the launch.
Concerns include security flaws
Their list of concerns included security flaws which could expose personal taxpayer information and sensitive state financial data and invoicing information.
One IT manager, intimately familiar with Colorado's accounting system overhaul agreed to speak with us on camera about the CORE project (and other trouble-plagued multimillion computer upgrades).
He asked we withhold his identity because he believes speaking out will negatively affect his career.
The following is a portion of a conversation taped earlier this month:
Source: Very little of what this project was scheduled to do, promised to do, or the scope that was supposed to deliver is being met. It's in serious danger of failing and it has been for the last two years.
FOX31 Denver: This report says its only 65 percent done. Is it going to work?
Source: In my opinion – not a chance.
FOX31 Denver: You believe they are going over budget?
Source: I believe they are over budget right now. I don't believe they are honest about their reporting of their budget, but I believe they are over budget now and they will continue to be over budget.
FOX31 Denver: Since they came aboard, how has CGI been doing?
Source: Horribly. Epic failure is the term associated with CGI's performance. What's more alarming to me is that after failures in things like Obamacare, who CGI was the major vendor for, there was no internal audit by the state of their ability to continue to perform on this project.
According to the insider, top OIT managers try to keep failing projects secret because too often the cost-overruns, delays and programming mistakes are directly connected to "cozy" contracts.
He said, "Hundreds of millions of dollars are being channeled to companies where spouses, friends and family work. Jobs [are] being offered to people from these companies to promote themselves within the state."
When asked if an audit would find misappropriation of funds, the IT specialist answered, "Absolutely. In the tens of millions of dollars."
We've reported in the past on how former OIT Chief Kristin Russell`s husband manages CenturyLink's Denver office. OIT granted his division at least $43 million in "no-bid" contract amendments for computer projects (including CORE) while Russell was in charge.
STORY: High ranking state executive accused of steering taxpayer money to husband's business
Ethics aside, the insider said there are more serious dangers to turning on a half-finished computer system that will track $20 billion of state tax money in one central databank.
"The new systems did not deliver the security they're supposed to," the source said. "Some of these things are poised for a failure in a way that is far beyond any other political scandals."
"It exposes that information in a way that provides sensitive data to unfriendly individuals, both foreign and domestic. We should be concerned about that," he added.
Launching on time is important
The Colorado Department of Personnel and Administration is overseeing the project along with OIT. A spokesperson there sent us a letter saying that launching on time was important because the state's fiscal year begins July 1.
"Delaying the CORE implementation would extend the time period in which the State risks a catastrophic failure of COFRS" (the old accounting system), the letter said.
"If we delay the roll out of CORE and COFRS were to fail, it would mean having no way to record the state's $29 billion in expenditure transactions, no way to pay vendors, no way to record payroll, no way to support collection of grant revenues of about $9 billion, no way to apply $8 billion of tax revenues to expenditures — to name just a few of the catastrophic repercussions. We have already experienced failures of the period 12 and 13 closes in 2012, and simply cannot afford to unnecessarily risk a failure of the State's financial system," the letter said.
By July 7, the old financial accounting system is scheduled to be turned off for good. Insiders say that is when citizens might start noticing issues.