This is an archived article and the information in the article may be outdated. Please look at the time stamp on the story to see when it was last updated.
DENVER — It's a closely guarded secret: How many skiers get injured, either on their own or because of others, on Colorado slopes each season.
"If it is reported, it could be misconstrued and misleading to the general public," National Ski Association spokesman Dave Byrd told the FOX31 Denver Problem Solvers.
Colorado School of Mines professor Mark Stangl said it's that kind of arrogance that irks injured skiers.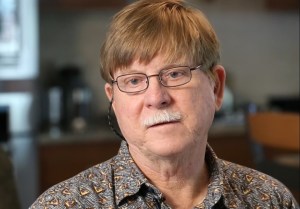 "To me, it's astounding that those guys don't have the wherewithal to collect the real information from them … from the people involved in the accidents," Stangl said. "The ski industry has done a fabulous job of protecting itself."
If another driver smashes into a car on the street, police can get to the bottom of who is responsible for the crash. If that happens on the ski slopes, you're likely on your own; nobody has to investigate.
An expert skier for nearly 40 years, Stangl hit the slopes of Steamboat Springs over President's Day weekend with a group of friends. Suddenly, out of the corner of his eye, he spotted trouble.
"He was on a snowboard and he was looking to the right and he was going across the traffic, so he had no real awareness of what was going on," Stangl said.
The snowboarder crossed Stangl's skis with sickening results. Stangl ended up in surgery for a spiral fracture to his left leg.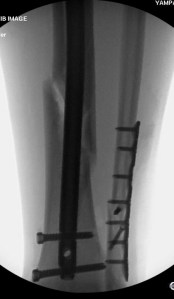 "I have a titanium rod down the middle of my tibia," Stangl said. "My fibula is also broken with screws here at the top."
Stangl is certain the snowboarder was to blame for the accident, but proving that has been almost impossible because, according to Stangl, Steamboat failed to initially collect accurate identifying information at the scene of the crash.
"I've suffered some serious losses. Loss of income from my work. Lost — I won't be skiing for at least a year if at all again. I've had some major lifestyle changes. It's really affected me," Stangl said. "What they don't tell you is that if you're hurt by somebody else, they're not really going to collect any information whatsoever."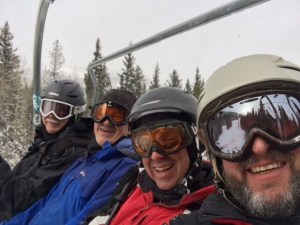 Stangl's friends were savvy enough to snap a cellphone picture of Steamboat's accident report taken by ski patrol, but the most basic information such as name, phone number and address turned out to be wrong or wildly incomplete.
Stangl hired a private investigator and a law firm to help him track down the alleged culprit, an expense he believes could have been avoided had Steamboat collected a government issued ID at the accident scene.
Steamboat responded in writing to Stangl when he requested it to help identify the person, telling him in part: "If a guest does not provide accurate information, we do not make it ski patrol's job to police that since we are just trying to facilitate the exchange. … Also that party has no obligation to provide his ID for you (or ski patrol)."
Steamboat declined to provide an on-camera interview to address Stangl's accident or questions about injuries on its property in a wider context.
Public relations manager Loryn Kasten, sent an email stating in part: "Patrol actively responds to reported incidents ranging from injuries to collisions and works with parties to resolve the situation within its ability and authority.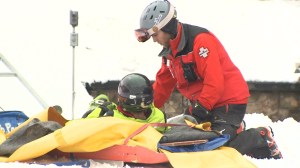 "In regards to this specific incident, the resort is working with Mr. Stangl, along with a private investigator he hired, and has located the other individual and will continue to coordinate efforts for a resolution. It is unfortunate that misinformation was provided and we understand Mr. Stangl's grievance.  However, the resort has worked within its authority in this situation and cooperates with the Routt County Sheriff Office on collisions investigations. We will continue to do so in this instance."
We kept pressing for more answers beyond speaking with the public relations team. While gathering ski video, we ended up riding up the mountain with a member of Steamboat's ski patrol.
Truth revealed
High over the snow, the truth came out.
FOX31: Do you guys get a lot of injuries up here?
Ski patrol: I personally have brought down 50 people from broken femurs to broken legs to arms to twisted knees, so we get a lot. We've reached over 3,000 injuries this winter.
FOX31: Three-thousand injuries this winter?
Ski patrol: Yep.
FOX31: Oh, my gosh.
Ski patrol: It's crazy how many people get hurt up here.
An 'epidemic'
"It's an epidemic," said Strangl, who isn't surprised by the injury numbers, only that someone in the ski industry finally admitted to them.
FOX31 Denver also asked 11 other popular Colorado-based ski resorts if they would share injury statistics with the public.
Despite the fact most operate on federal land, Arapahoe Basin, Aspen/Snowmass, Copper Mountain, Crested Butte, Eldora, Loveland, Telluride, Winter Park, Wolf Creek, Breckenridge and Vail did not respond to the request or said no.
We also tried to get some injury information from two trade organizations that represent ski resort interests.
In a statement, Colorado Ski Country wrote, "It is not clear what meaningful value such information would provide to the public."
Byrd of the National Ski Association was a little more diplomatic, but said resorts will never release injury numbers.
"I don't think the resorts are trying to hide anything at all," Byrd said. "You want to put information like that into context.
Injury numbers never released
Byrd said to really find out which resorts have the safest slopes in Colorado, the public would have to know injury stats plus the number of skiers that buy tickets at a particular resort. The latter is a closely guarded trade secret.
"It's a myth out there because our numbers are so low, surprisingly low in terms of catastrophic injuries and they've been dropping over time," Byrd said.
The number of emergency responses to Steamboat's ski area don't match that trend. According to Routt County, calls to service rose from 95 medical runs in 2005 up to 241 runs in 2015.
Steamboat fire chief Mel Stewart admits the number of injuries are much higher than 241 in a year, but paramedics are only called in very serious cases of injury.
"Generally, what they use us for is for pain medication. Someone breaks her leg and they're in a lot of pain, we'll try to relieve some of that pain for the process of getting them in a sled and down off the hill. We also respond so something more serious up there where they feel like they need advanced level care," Stewart said.
The National Ski Association has been compiling fatality and serious injury data nationwide for the nearly five years. When released next fall, Byrd believes the report will shed new light on ski accidents and injuries.