This is an archived article and the information in the article may be outdated. Please look at the time stamp on the story to see when it was last updated.
PINE JUNCTION, Colo. — Colorado's sex offender registry is the last place Ray Crawford expected to find his address listed online.
"I couldn't believe what I was seeing," said the 52-year-old, who went to the website maintained by the Colorado Bureau of Investigation out of simple curiosity to see if any of his neighbors might be on it.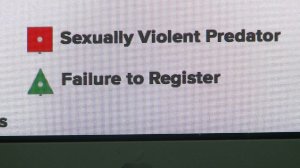 Instead, he discovered a green icon with the words "Failure to Register" placed in a spot that looked very familiar.
"Clicked on the symbol and the person's name pops up who I bought the house from 2 1/2 years ago," said a shocked Crawford, who had no idea he bought his home from convicted sex offender Ray Clark.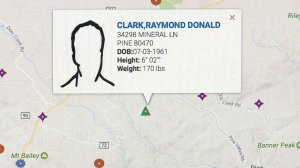 "My worry is that somebody might want to come by and hurt me. They can't tell the difference between blue-eyed Ray and blue-eyed Ray, same name, same last initial."
If you type Ray Clark into the search bar on the sex offender registry website, it shows Clark registered to an address in Lakewood, which is accurate.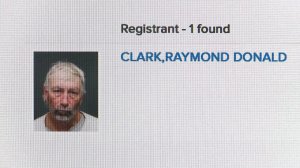 But most people search the CBI website using the map search function to see if they live next to any sex offenders.
That's what Crawford did, never guessing he would find Clark's name still listed at what is now Crawford's address.
Crawford said he now thinks the website mistake might be the reason he has felt a cold shoulder from neighbors when he says hello at the community mailbox.
"I'm going to write a letter and put it on all the mailboxes, and tell them 'Hey, I'm Ray, blue-eyed Ray on the hill but I'm not that guy.' It`s really embarrassing. It's beyond embarrassing."
Susan Medina with the Colorado Bureau of Investigation said the agency is very apologetic and anxious to fix the mistake.
"With thousands of sex offenders across the state, it is important that when an error is caught that we're notified. … We don't have a timeline of when that is going to be completed, but I can tell you it is a priority."