This is an archived article and the information in the article may be outdated. Please look at the time stamp on the story to see when it was last updated.
DENVER -- A Vietnam veteran whose house in Cherry Creek was gutted by fire last week is getting some help.
Casey Gustafson was left to start fresh at 75 years old after the fire.
Some FOX31 clients have stepped up Serve Those Who Served and to help Gustafson. He learned how they're helping him Thursday.
The FOX31 Problem Solvers want to thank American Furniture Warehouse, US Mortgages and Peak Structural Inc. for their gifts to help Casey Gustafson. Those three companies donated a total of $3,250 to help Gustafson.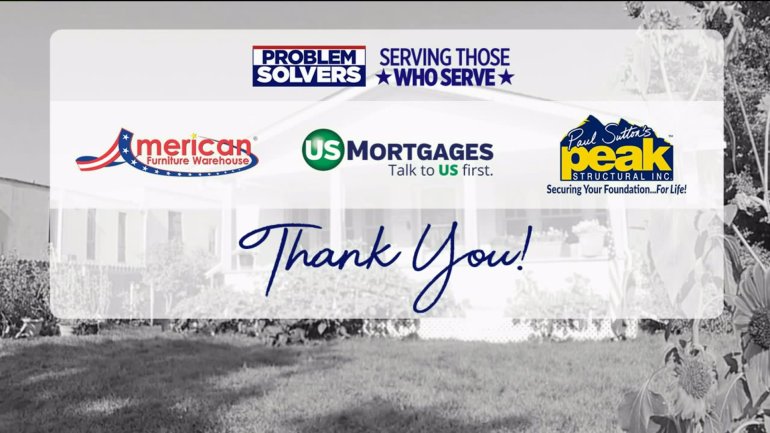 There is a GoFundMe page for anyone who would like to help.
RELATED: FOX31 Problem Solvers Serving Those Who Serve