This is an archived article and the information in the article may be outdated. Please look at the time stamp on the story to see when it was last updated.
DENVER  — A FOX31 Problems Solvers investigation has found 65 to 90 surgeries have been canceled or postponed at the Denver Veterans Affairs Medical Center since early August.
The Eastern Colorado Health Care System blames a shortage of staff, specifically anesthesiologists and certified registered nurse anesthetists.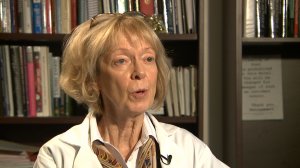 "In Colorado, it's a very competitive market for physicians in general and particularly anesthesiologists," said Dr. Ellen Mangione, the chief of staff for the Eastern Colorado Health System, which operates Denver VA Medical Center. "Any delay we are certainly concerned about."
One of the patients affected by the surgical delays is Vietnam War veteran Peter Lando.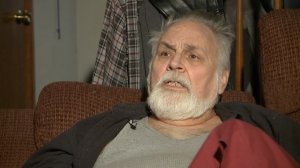 "I feel pretty left alone. I went and fought a war for my country. I love this country more than anything and I would do it again in a hot second," said Lando.
The 70-year-old said he's been trying to get back surgery done since March.
"(Delays) happening all the time. I'm getting so my whole life is disrupted," said Lando.
His wife Michelle called the Problem Solvers after her husband's surgery, scheduled for Sept. 22, was rescheduled for Oct. 16.
"I haven't made a stink. But my 100 percent service-connected husband needs care. … He could be in a wheelchair in less than a year if he doesn't get the surgery," the 62-year Broomfield resident said.
The day after Michelle Lando called, she learned her husband's Oct. 16 surgery had been canceled too.
"I just feel discouraged," she said. "My husband is discouraged and the next step is despair."
Mangione pointed out the Denver VA Medical Center performs about 380 surgeries a month and is taking aggressive steps to beef up its staffing.
The hospital signed a Locum contract on Oct. 1 so it can hire doctors and nurses from nearby hospitals on a freelance basis until it's up to full staff.
Currently, the Denver VA has eight anesthesiologists and 10 certified registered nurse anesthetists but wants to hire at least three more of each.
The hospital has increased its salaries, and can offer anesthesiologists up to $400,000 a year and anesthetists up to $173,000 a year.
Still, Peter Lando said he wasn't willing to wait for another surgery date. He demanded a referral to University of Colorado Hospital and was seen almost immediately on Oct. 3.
The next day, he was on the operating table.
The day before his back surgery, he showed his prized 1968 Harley motorcycle and shared his post-surgery wish.
"Ride my bike," he said.
Peter Lando was still recovering at the University of Colorado Hospital.
The family launched a GoFundMe page after Michelle Lando's car broke down when she left the hospital after Peter's surgery.
U.S. Rep. Mike Coffman issued a statement about staffing shortages at the VA.
"The VA has reassured me they continue to aggressively address staffing shortages, not only in the competitive Denver area, but nationwide. This is in line with what the Secretary himself told me on a phone call and follow up letter regarding progress made to improve access to care in the Eastern Colorado Health Care System," Coffman said. "While its concerning to have any medical procedures rescheduled or postponed, I was also told that urgent and critical patient needs are being met. Additionally, the Denver VA has informed me that they are receiving the necessary support and resources from their leadership to address their staffing shortages. Rest assure, as a Marine Corps combat veteran and Member of Congress, I will continue to follow this matter very closely."
Sen. Michael Bennet's office also sent a statement.
"Michael believes the VA must do more to recruit and retain staff in high-demand areas like Denver so our veterans receive the timely, high-quality health and behavioral health care they deserve. We urge the VA to take steps to address and enhance the agency's ability to recruit and retain medical professionals, which includes notifying Congress of any additional authority or funding needs."
A spokeswoman for the Denver VA Medical Center said the hospital hopes to be at full staff within a few months.
RELATED: FOX31 Problem Solvers Serving Those Who Serve