This is an archived article and the information in the article may be outdated. Please look at the time stamp on the story to see when it was last updated.
LOVELAND, Colo. — The body of a soldier killed in Afghanistan arrived in Colorado late Friday morning.
Army Specialist Gabriel "Gabe" David Conde, 22, was killed as a result of enemy small arms fire in Afghanistan on April 30.
His body was flown into Northern Colorado Regional Airport in Loveland from from Dover Air Force Base at roughly 10:00 a.m.
A procession to Longmont followed.
The procession proceeded down Interstate 25 to Highway 56 through Berthoud and then to Longmont via Highway 287.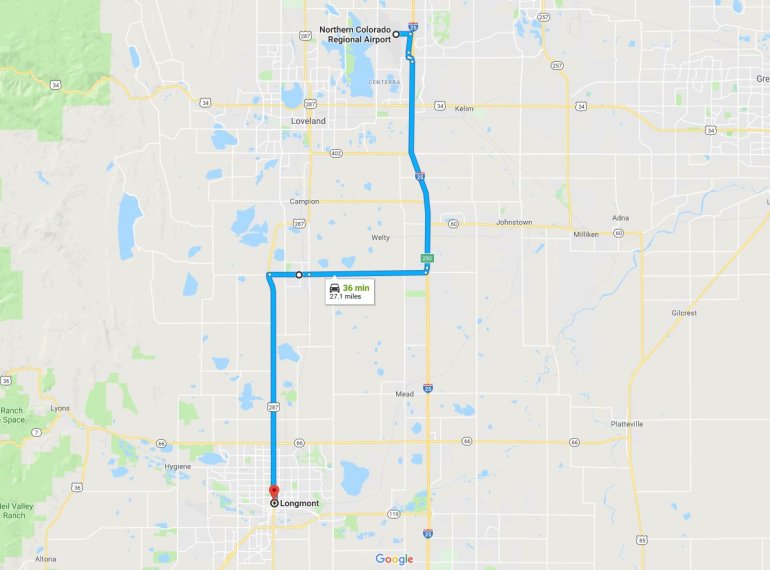 Originally from Belton, Missouri, Conde grew up in Berthoud. Hundreds of people gathered in the town to welcome Conde home as the procession drove down the main street, Mountain Avenue.
"It's really difficult for us. You feel that since the whole community is being hurt. Even though you may not know that child individually, you or your children know someone who knows that person," said Marie Howard, who works at Berthoud Drug.
Funeral services will be held at 1:00 p.m. on Saturday, May 12 at Life Bridge Christian Church in Longmont. The burial will be on the afternoon of Monday, May 14 at Fort Logan National Cemetery in Denver.
Conde, an airborne infantryman, was assigned to the 25th Infantry Division at Joint Base Elmendorf-Richardson in Anchorage, Alaska.
Army spokesman Lt. Col. Martyn Crighton told the Loveland Reporter-Herald that the division was expected to return to Alaska in the coming weeks.
Conde graduated from Berthoud High School and attended the Colorado School of Mines for a year before leaving to join the Army.
Conde's father Bob said his son "had a calling to be a warrior."
Both parents shined with pride as they described the powerful impact their son made on the world.
In addition to serving his country and paying the ultimate sacrifice, Conde helped those in need abroad, constructing new ways to grow food in villages in Mexico and building a new playground for children in need.
"He was my protector and my hero," his 15-year-old sister Priscilla said. "He always made sure nobody messed with his little sister, and I miss him."
Conde leaves behind another sister as well. His mother Donna recounted the last words they shared.
"I said, 'Come home alive,' and he said, 'Don't worry, Mom. I will'," she said. "I feel very proud of who he is. He is the kind of son any mother would be proud to have."
Conde's death is the first U.S. combat fatality in Afghanistan since Jan. 1. Several members of Afghan security forces were also killed in the operation. Another U.S. service member was wounded.
"My thoughts and those of U.S. Forces-Afghanistan are with the families and friends of our fallen and wounded service members … their valiancy in battle, and that of the brave Afghan partners they fought alongside, will endure in our hearts and history," Gen. John Nicholson, commander of U.S. Forces-Afghanistan said in a statement.
In lieu of flowers, Conde's family is hoping people consider donating to the Gabriel Conde Memorial Fund. According to the aforementioned online obituary, the fund "will not only provide for his sister's future, but also support organizations that are actively rescuing children enslaved as child soldiers and in the sex slave industry." Checks can be mailed to or dropped off at Howe Mortuary: 439 Coffman St., Longmont, CO 80501 or any First Bank.