This is an archived article and the information in the article may be outdated. Please look at the time stamp on the story to see when it was last updated.
DENVER -- A Denver man is celebrating one of the best days of his life and it's one several years in the making.
Cesar Estrada Teufel-Hunden moved to the United States almost 10 years ago.
He's a veteran who served and fought for the country for eight years even though he was not an American.
He was a Mexican national with a dream of becoming a U.S. Marine.
It propelled him to learn English and get a high school diploma at Kennedy High School in Denver, even though he already had one in Mexico.
He was told his service in the military meant automatic citizenship. Then, he found out it isn't that easy.
Denver immigration attorney Jeff Joseph agreed to take on his case pro-bono.
Wednesday, during a naturalization ceremony in Centennial, Estrada officially became a U.S. citizen.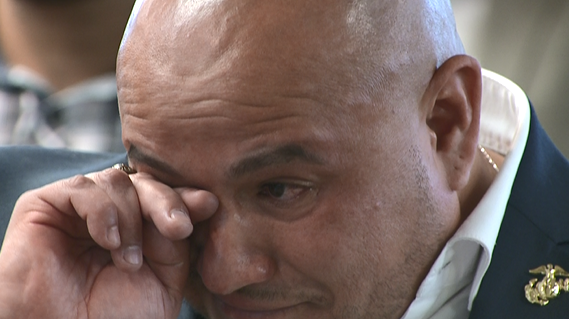 "It's been a hard, hard fight. I'm excited. I don't know what to do. I don't know how to act. I've always cried with the national anthem ever since I moved here and today was different, more meaningful. I'm an American citizen. That was my dream. It came true," Estrada said.
RELATED: FOX31 Problem Solvers Serving Those Who Serve