This is an archived article and the information in the article may be outdated. Please look at the time stamp on the story to see when it was last updated.
DENVER — A dog belonging to a serviceman in the Army who is stationed at Fort Carson escaped from its foster family.
In May, Herman Haynie was deployed to Iraq for his fifth tour. Haynie had no one to care for Lola or his other dog, Apollo, so he sought out a foster family through PACT.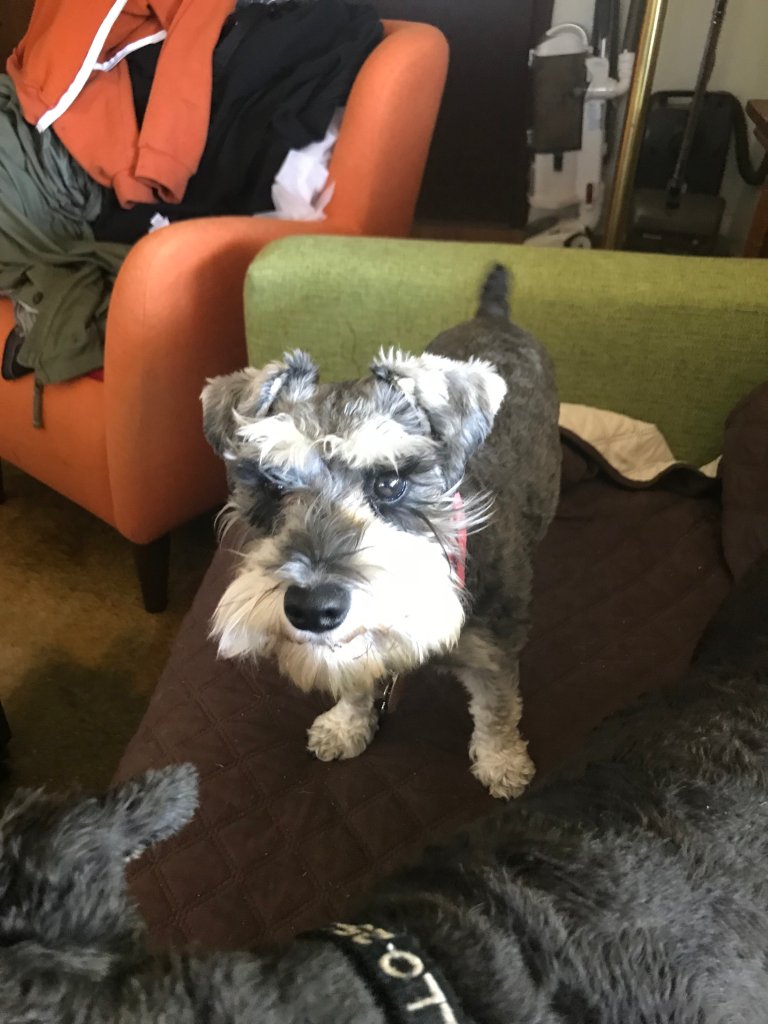 After a lengthy interview process, David Powell of Denver was chosen to foster Lola and Apollo.
"Last fall and spring, both of mine died," Powell said. "You see some great videos on YouTube of military personnel coming home to their pets and how excited the pets are. To me, it was just like a really important thing that I could do."
Both dogs are 1-year-old miniature Schnauzers.
"I know they're not mine and I know that I'm taking care of them for somebody that is counting on coming back to them," Powell said.
But on June 19, both dogs escaped his yard near West 50th Avenue and Umatilla Street in northwest Denver.
"I have rocks under the gates and I think they pulled one loose and got out. Apollo stayed nearby, but Lola was gone," Powell said.
He said he immediately began combing the streets for her with the help of neighbors.
"About midnight or 1 [a.m.], I couldn't sleep, so I got back up and drove around again trying to find her," he said. "I took the next couple of days off from work to try to find her again and still didn't."
Powell said the guilt weighs heavy on his heart.
"Oh yeah, huge," he said. "Somebody trusts you with their pet. And they're putting their life on the line overseas. And here now I'm just — I feel like I've failed him."
He says he emailed Haynie immediately when Lola went missing and promised to do everything he can to find her. He has posted fliers throughout his neighborhood, distributed them to police, veterinarians and groomers.
"He also posted about her on several websites, including Pet Harbor, Paw Boost, Facebook, Craigslist and Nextdoor.
"If I'm not at work and I'm not sleeping, I'm doing something to try to find her," Powell said.
A month later, there is still no sign of Lola.
She is a gray and white miniature Schnauzer and weighs about 10 pounds. She was wearing a pink collar with an orange rabies tag from Fort Carson.
She is 1-year-old, potty trained, very friendly and extremely cuddly.
Anyone who has Lola or sees her is asked to drop her off at a police station or veterinarian's office where she can have her microchip scanned. They are willing to take her in, no questions asked.
There is a $1,000 reward for her safe return.
"No questions asked. I mean, to me, it's more important that [Haynie] is aware that his dogs are safe," Powell said.