This is an archived article and the information in the article may be outdated. Please look at the time stamp on the story to see when it was last updated.
DENVER -- FOX31 Denver Problem Solvers were first to expose a grade-changing scandal inside a troubled high school. Now the district has independently confirmed our findings and then some.
Late Friday afternoon, Denver Public Schools admitted they found evidence that fifteen students' grades had been changed at the direction of the Collegiate Prep Academy's principal without either student or teacher input. See the DPS press release here.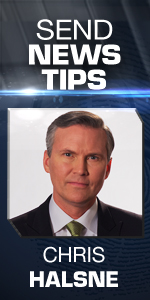 FOX31 Problem Solvers previously showed you evidence that students in a Physics class had received solid 'Fs' from their teacher – but when transcripts were submitted into the DPS grades system, those grades were changed to 'Ds.'
We traced the changes to Principal Martha Gustafson and now so has an independent auditor hired by Denver schools.
Read the independent auditor's full report here.
A press release from DPS says "appropriate disciplinary action has been taken" but our calls for clarification so far have not been returned.
See our reports on this grade changing investigation