This is an archived article and the information in the article may be outdated. Please look at the time stamp on the story to see when it was last updated.
AURORA, Colo. — It began with a Craigslist ad and ended with a guilty plea for the former president of the Adams County School District 14 board after he was busted in an internet predator sting.
Robert Vashaw, 50, pleaded guilty to a felony count of attempted sex assault on a child and a misdemeanor count of child abuse in mid-April.
Vashaw was arrested by the Aurora Police Department on Sept. 9, just minutes after he bought condoms to meet with a 12-year-old girl for sex.
His criminal case was immediately sealed, but after his guilty plea, the case was unsealed and the FOX31 Problem Solvers were able to obtain the case file, including Vashaw's videotaped confession to an Aurora detective.
"Are you a monster out there looking for 12-year-old girls?" a detective asked Vashaw.
Vashaw told the detective he's never met with a minor before and said he was caught on his first attempt to do so.
Vashaw admitted to posting an ad in the personals section of Craigslist on Sept. 6, titled "Daddy Daughter Role Play."
The ad read in part, "Daddy knows you've been a naughty girl. I looked at your computer today and saw all the naked pictures of boys. I'm going to tell Mommy unless you do something for me??  Would you like to play?"
Soon Vashaw was emailing with an undercover Aurora police officer.
Vashaw: "HI, How old are you?"
Undercover female: "I'm almost 13 … totally understand if ur not cool with that …"
Vashaw: "Wow. That's so hot."
Undercover female: "Really."
Vashaw: "Yes Really. But I don't want to get in trouble. But I would like to know more."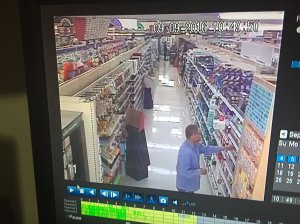 Vashaw soon agreed to meet the 12-year-old girl at an Arby's in Aurora.
But before he arrived, a police surveillance team watched Vashaw stop at the Wolf's Motor Inn on East Colfax Avenue just before he was seen on store surveillance video buying condoms at a King Soopers grocery store.
During the police interview, a detective read back Vashaw's emails and text messages to him with the would-be 12-year-old girl.
Detective: "Seems pretty clear, that it was you that instigated the meeting, not her."
Vashaw: "Yeah, OK. I would agree with that. I'm not going to deny it."
Detective: "Have you been totally honest today?"
Vashaw: "I did buy condoms at King Soopers."
Earlier in the police interview, Vashaw insisted he only bought peanut butter cups. Vashaw would go on to say he was the school board president for the Adams County School District 14, an elected position he had held for nine years.
When the detective asked Vashaw if he'd ever been inappropriate with students, Vashaw responded no.
"Have never been in a position where a girl would be with me one-on-one. Never have a student with me, never one-on-one, it`s always two adults," he said.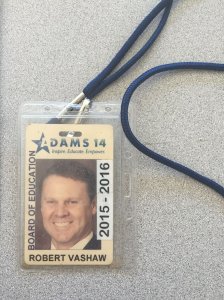 Vashaw insisted he'd never tried to entice an underage girl before and took full responsibility for his arrest, saying, "I fully understand I screwed up."
Vashaw didn't answer his door or return phone calls from the Problem Solvers, but his final words with an Aurora detective made it clear he was accepting his fate.
"I'm going to lose the house, I'm going to lose Kim (his girlfriend). My daughters are going kill me. I will resign from the school board. It's devastating, but I get it," Vashaw said.
The former school board president resigned Sept. 13, four days after his arrest. He'll be sentenced June 26.
He's facing one to two years in the county jail followed by five years of intensive sex offender probation. Once he's released, Vashaw will have to register as a sex offender for at least 15 years.
"When the district learned of the arrest of former school board member Robert Vashaw for attempted sexual assault and internet luring of a child last September, district officials were shocked," the district said in a statement. "No children from Adams 14 School District were involved.
"The Aurora Police Department made the arrest in September 2016 which was also the approximate time when the board of education received Mr. Vashaw's resignation from his position on the board. Following his arrest, Mr. Vashaw did not attend or participate in any school board meetings or other district functions."