This is an archived article and the information in the article may be outdated. Please look at the time stamp on the story to see when it was last updated.
DENVER — A just-released audit finds that Colorado state computer systems are vulnerable to a cyber attack.
The report mirrors the results of a year-long FOX31 Denver investigation.
We found gaping holes in security, some of which exposed the Social Security and bank account numbers of state employees and contractors.
Monday, the State Auditor`s Office blamed the Governor`s Office of Information Technology for creating an, "environment ripe for breach by an external attacker or internal employee."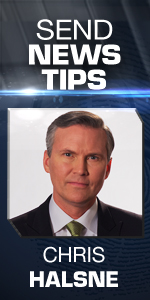 The audit found hundreds of technical security vulnerabilities, 27 of which they described as "critical."
As a direct result of our investigations, state lawmakers also called for a limited audit of Colorado's accounting and financial management system, called CORE.
It went online in July amid claims that it was unfinished, had major security holes and would be "a train wreck."
A spokesperson for the legislative audit committee told FOX31 Denver, it is currently discussing plans to expand the audit into the $56 million CORE project.