This is an archived article and the information in the article may be outdated. Please look at the time stamp on the story to see when it was last updated.
GOLDEN, Colo. — It took a probation violation but Albert Torres is finally serving time in a Colorado prison. The 47-year old Jefferson County man had managed to avoid serious prison time despite seven DUI arrests and five convictions, covering a period of nearly 20 years.
Jefferson County Judge Phillip McNulty sentenced Torres to three years in prison after probation officers testified that Torres wasn't following through with his treatment plans and never acknowledged having a drinking issue.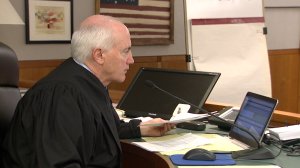 FOX31 Problem Solver Rob Low first told you about Albert Torres last summer, after he was able to avoid prison time despite the state's new felony DUI law.
It's a law that was amended in August partly because of FOX31's coverage of the Albert Torres case, highlighting a man who didn't go to prison despite his felony conviction.
Back in July of 2016, prosecutors only sought probation for Torres who had just earned his fifth DUI conviction.
Jefferson county Chief Judge Phillip McNulty gave Torres one year of work release, basically overnights in jail plus probation.
At the time, Judge McNulty told Torres,  "It's not my responsibility to keep you out of jail. It's your responsibility to make sure that you don't put yourself in the position where you could go to jail." But less than a year later Albert Torres put himself in a bad position.
According to court documents obtained by the Problem Solvers, Torres skipped random urine screens in March, was more than $25,000 behind in fines by August and kicked out of treatment for "lack of attendance."
Investigative reporter Rob Low approached Torres at court in October after he was re-arrested for violating probation, but he refused to comment.
However, his ex-girlfriend Diana Rivera had plenty to say, "He just made a joke of it."  She went on to say, "Told you so, I'm not trying to say that I wished any of this had happened on him or that I'm taking any pleasure in what he's going through, but I had told the prosecutors last year, it's not a matter if, it's a matter of when."
Rivera maintains prosecutors should have sought prison time after Torres' fifth DUI since Colorado had recently passed a new felony DUI law in 2015 allowing prosecutors to seek two to six years in prison.
Even a third DUI, which is a misdemeanor requires jail time, but a fourth DUI, under the 2015 Felony law, did not mandate jail time.
While prosecutors could seek two to six years of prison time, they could also just seek probation, which is what happened in the Torres' case.
His ex-girlfriend Diana Rivera still doesn't understand how the system failed. "We assumed that the laws were in place and we assumed that there was a mandatory minimum.  We assumed, OK, more than three DUIs you're facing some real jail time and come to find out that couldn't be further from the truth."
After our last story on Albert Torres, lawmakers went back and fixed the felony DUI law so beginning in August of 2017, a fourth DUI now does mandate jail time.
However, that didn't stop Torres' defense attorney from asking Judge McNulty to put Torres back on probation at his Probation Revocation Hearing.
Judge McNulty denied that request, telling Torres, "The hallmark of any treatment plan is the person being treated showing up to get the treatment and that's what you seem to have a problem with."
Torres was sentenced to three years in prison which was long overdue says Diana Rivera. "He made a mockery of the system and it finally came to bite him."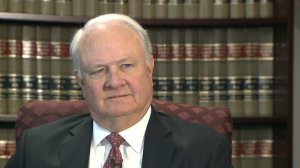 Jefferson County District Attorney Peter Weir told FOX31, "Justice is not always swift, but I think at the end of the day justice has been done in this case."
Weir said he wished his assistant prosecutor hadn't offered Torres the no jail plea deal last year, but he's glad the case highlighted a loophole lawmakers have since fixed. "We needed as a state to have greater consequences for repeat DUI offenders," said Weir.
As for Torres' ex-girlfriend Diana Rivera, the consequence is bittersweet. "It's sad to hear what he's facing but at the same token it's nice to know that our streets are going to be safe from at least one drunk for a couple of years."