This is an archived article and the information in the article may be outdated. Please look at the time stamp on the story to see when it was last updated.
DENVER -- A Congressional subcommittee is demanding the VA Office of Medical Inspector investigate complaints of mismanagement of the surgical and anesthesia departments at the Denver Veteran Affairs Medical Center.
The letter dated November 15, is addressed to Secretary David Shulkin, who leads the U.S. Department of Veteran's Affairs and it's signed by Colorado Congressman Mike Coffman (R) and Michigan Congressman Jack Bergman (R), chairman of the Subcommittee on Oversight and Investigations.
Their letter comes one month after the Problem Solvers revealed 65 to 90 surgeries had been canceled or delayed since August at the Denver VA because of a shortage of anesthesiologists and nurse anesthetists.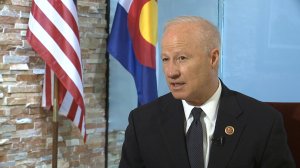 Congressman Mike Coffman told the Problem Solvers he's heard from a whistleblower at the Denver VA who claims issues of mismanagement run deeper than postponed surgeries. "It`s not just a lack of resources, it`s not just a lack of personnel it`s a lack of desire to do their job," said Representative Coffman.
In fact, since our story on Oct. 11, the Chief of Staff for the Denver VA acknowledges it has rescheduled another 45 surgeries because of a staffing shortage. "That`s not the ideal situation though and I guess there`s no such thing as bad publicity because we`ve had a tremendous amount of interest in our positions and we have four offers out," said Dr. Ellen Mangione, referring to the four anesthesiologists it's hoping to permanently hire by March 2018.
In the meantime, the Denver VA is using contract doctors and nurses to fill it's staffing shortage and says it welcomes an outside review from the the VA Office of Medical Inspector. "The VA is very transparent and we welcome anyone to come in and help us to understand where we may have some challenges. We believe we're on a much better and much more positive track now even in the past month," said Dr. Mangione.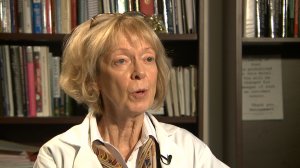 But the letter to VA Secretary Shulkin lays out multiple allegations of wrong-doing. It contends a VA hand surgeon has not been scheduling cases for over a month. Dr. Mangione says that's a false accusation, "I can't remember exactly the number of cases that were done by that individual but it was a typical number of cases that were done."
The congressional letter also states some staff anesthesiologists are not working more than 20 hours a week and are coding their hours to suggest they're on campus when they're not. Again, Dr. Mangione insists that's false. "I reviewed that with our new chief of anesthesia and we don't find that to be the case. Our anesthesiologists typically work well over the 40 hours per week."
Despite what the Denver VA told the Problem Solvers, the letter also states "there has been no attempt to improve staffing in the OR (operating room), pain clinic, or surgical intensive care units" and it notes the pain clinic closed down.
Representative Coffman says he's learned from the whistleblower that bad employees aren't held accountable. He cited an employee who supposedly wasn't punished for assaulting two coworkers and another employee who was caught diverting drugs from the anesthesia department. "An employee caught shooting up fentanyl was given corrective action but not fired," claims Rep. Coffman.
When asked about those instances of employee misconduct, Dr. Mangione said, "I can`t comment on the specifics but I will tell you we take the safety of our patients and our employees very, very seriously and investigate those in great detail."
FOX31 pressed Dr. Mangione on whether mismanagement exists at the Denver VA and she replied, "I think we`ve had some challenges in the past and again we don`t want to miss an opportunity to look at those and see how we can go forward in a more positive direction."
The congressional letter asks the medical inspector to decide by Friday November 24 if it will investigate the allegations raised by the Denver whistleblower.
RELATED: FOX31 Problem Solvers Serving Those Who Serve