This is an archived article and the information in the article may be outdated. Please look at the time stamp on the story to see when it was last updated.
DENVER — Good news for a Denver woman who had her home burglarized and her 11-week-old puppy stolen.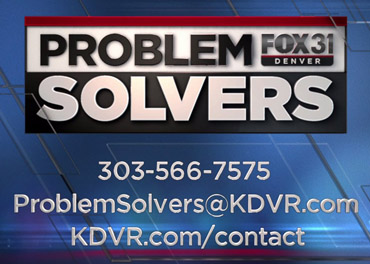 The Shih-Poo puppy is now home safe after a woman bought the dog at a Denver flea market.
"The woman called and I could tell she was very hesitant, but she said I think we have your dog," Sunni Nucci said.
The Commerce City woman told Nucci that she paid $200 for the dog outside the Mile High flea market.
"When they bathed her on Sunday, they noticed dye washing from her paws. They realized she had been dyed and her paws were purple," Nucci said.
The woman's daughter recognized Bella from Facebook posts.
"The minute I saw them carrying her to me I knew it was her. The minute we came upon each other, I knew that's my dog," Nucci said.
Nucci had advertised a $2,000 reward on Saturday. But she said the family wasn't interested in the money.
"They don't expect a reward, but I guess that makes me want to give one even more so, so they can go and get a new dog. Whatever dog they want, and that doing the right thing is the right thing," Nucci said.
The FOX31 Denver Problem Solvers got to see Bella and Sunni back to their normal routine, playing games in the yard and spending every moment together.
ADT installed security cameras inside her home free of charge. Burglars ransacked Nucci's house and took Bella.
"It's been a mix of the worst thing ever, but also made me really see how wonderful people are," Nucci said.
Police are still investigating the burglary. Bella is set to get a microchip on Tuesday.