This is an archived article and the information in the article may be outdated. Please look at the time stamp on the story to see when it was last updated.
CENTENNIAL, Colo. — The former chairman of the Colorado Optometry Board is being sued by a former patient for sexual harassment.
The female plaintiff is not being named.
The lawsuit alleges that on Dec. 22, 2015, "While plaintiff was seated in an examination chair and undergoing an eye examination where her sight and mobility was restricted by equipment used in the examination, Defendant Paul Conkling aggressively began to grab, grope, and kiss Plaintiff against her wishes.
"Defendant Paul Conkling also made several lewd and degrading sexual remarks directed at Plaintiff."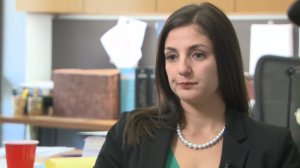 "We know he's done this to other women, and he has now denied it," said attorney Pamela Maas, who filed the lawsuit with attorneys Greg Gold and Ross Pulkrabek.
Conkling's optometry license was revoked in February after state investigators with the Department of Regulatory Agencies determined Conkling engaged in sexual misconduct with at least 10 patients and four co-workers dating back to 1985.
The FOX31 Problem Solvers reported in April 2016 that Conkling's license had been suspended after the state received three patient complaints alleging sexual harassment.
The lawsuit also names Conkling's wife, Anita Conkling, and accuses the couple of engaging in fraud because Paul Conkling did a quitclaim deed to put the couple's then-house in her name only.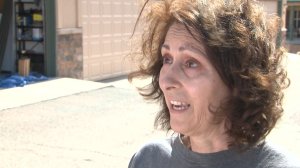 They now live in a Colorado Springs condominium that is only listed under Anita Conkling's name.
"In Colorado, it's against the law to fraudulently transfer your property," Maass said.
Maass believed the couple are trying to hide Paul Conkling's assets in case he's held liable for the lawsuit.
That's a claim Anita Conkling denied.
"First of all, (Paul Conkling) won't lose a lawsuit, but the other part is there was absolutely nothing. If we were hiding assets, we would've hid the bigger assets," she said.
Anita Conkling wouldn't specify what she meant by "bigger assets" but emphatically denied her husband ever committed sexual misconduct against any of his patients.
"My husband has always been kind, generous, very professional," she said. "I don't know anything of what you're talking about. But that is absolutely not the case."
Documents from the Department of Regulator Agencies, used to justify the revocation of Conkling's medical license, tell a different story.
In a final order from the Board of Optometry it states Conkling admitted he would "pick out unhappy, adult female patients who he had worked with 'a long time' and had sexual contact with at least 10 former or current patients and has dated at least four members of his staff; and his current wife is a former patient."
The lawsuit against the Conklings also references a letter Paul Conkling wrote to the state Optometry Board in April 2016 admitting he had extramarital intimate relationships with two patients, one of whom became his wife.
Anita Conkling was asked if she recalled any of her husband's confessions of sexual misdeeds to state investigators.
"Absolutely not. I don't know where that is coming from. That is something that was leaked by some other person, that was never in any state documents," she said.
When Paul Conkling was asked about the allegations in the lawsuit he would only say, "I have nothing to say to you other than there's no truth to it."
That's different from the response Conkling gave a year ago when confronted after his license had been suspended.
"I'm paying the price," he said then. "I've made mistakes and I'm paying the price. I meant no harm."
The attorneys who are suing the Conklings said they know other victims exist and hope those women will come forward.
"If these women want to share their story, I think it would help so the truth could come out," Maass said.
The  lawsuit also alleges Paul Conkling called the plaintiff last year and asked her to drop her original complaint with the state.
The plaintiff's attorneys insist it was an intimidation tactic that failed. The lawsuit seeks unspecified damages.