This is an archived article and the information in the article may be outdated. Please look at the time stamp on the story to see when it was last updated.
ADAMS COUNTY, Colo. -- A video obtained by FOX31 Denver shows an Adams County Sheriff's deputy take a running kick at a man being arrested outside a Denver bar four months ago. That kick occurs even though two other deputies appear to have 31-year-old Alejandro Resendiz-Chavero under control on the ground.
None of the four deputies involved mention that use of force in their sworn statements.
Monday, after FOX31 Denver asked the Adams County Sheriff's Office about that oversight, the sheriff "initiated an investigation into the actions of the deputies."
Resendiz's encounter started outside Karely's bar on Pecos Street about 10:35 p.m. May 24. Records show deputies were nearby responding to an unrelated call when one of them saw Resendiz get shoved by a female acquaintance.
"They asked me if everything is OK and I said yes everything is OK," Resendiz said in a recent interview.
The two deputies appear to agree and, on video, motion for the pair to go back inside the bar. But the moment a third deputy arrives, that decision suddenly changes. The three deputies storm the bar door and within less than 20 seconds things turn violent.
"I asked those guys 'What was going on'?" Resendiz said. "That's when they starting pushing me into the wall, so that's when everything started going bad and I couldn't even talk. First of all, they asked me: 'Just give me your f****** hand[s]' and I'm like, 'OK. Somebody is sitting on my hand and the other guy is grabbing my [other] hand, so how can I give you my hand?' Then this other (deputy) is grabbing my leg, so I couldn't even move."
A deputy described Resendiz in his report as "passively resisting" their commands. Even though he was only a potential victim in a domestic assault -- never a suspect -- Resendiz found himself pinned to the ground.
Splayed out on the sidewalk with two deputies holding his arms, the bar security footage shows a fourth Adams County deputy running up and teeing off with an NFL-style kick into Rensendiz's lower spine. He described the kick as "hard."
After four punches to the face and neck area, and another few blows to the ribs, deputies appear to knock Resendiz unconscious by slamming his face into the concrete sidewalk.
FOX31 Problem Solvers obtained an unredacted police report, written by that kicking deputy, Jeffrey L. Stovall.
Stovall wrote, "Alejandro was extremely combative. … I grabbed Alejandro by the left arm and began yelling. … I stuck Alejandro in the supra scapular area (top of the trapezius muscle) several times with a closed fist."
Stovall never mentioned the kick -- nor do any of the other three deputies participating in the arrest, although it appears a female officer is staring at the act.
Resendiz said the punches to his supra scapular were directly to his face.
According to Resendiz's Denver-based attorney, David Suro, the Adams County District Attorney's office has had a copy of the incident for weeks, but it never shared it with the sheriff's office until FOX31 Denver Problem Solvers asked about it on Thursday. Now, based on two emails sent to Halsne, the sheriff's office says it has opened an investigation of its own.
September 17, 2015: "The Adams County Sheriff's Office would like to thank Fox31 News for bringing this new information to light.  The Sheriff's Office was unaware of the existence of the video until Fox31 contacted us earlier today.  The Sheriff's Office received a digital copy of the video this afternoon. We are in the process of reviewing the video and reports from this incident to determine the appropriate course of action."

September 21, 2015: "On September 17, 2015, Fox 31 contacted the Adams County Sheriff's Office reference an incident that occurred on May 24, 2015 at 7069 Pecos St. Based upon information shared with the Sheriff's Office by Fox 31, the Adams County Sheriff's Office has initiated an investigation into the actions of the Deputies."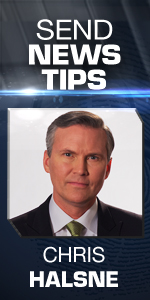 Mark Carlson is a retired Brighton police officer with vast experience in police procedures. He agreed to review video of Resendiz's arrest and all the known reports for the FOX31 Denver Problem Solvers' team.
"I see a pretty brutal-looking kick—not a kick I was ever trained in," Carlson said. "I don't know what you would call that. I see the suspect on the ground. A deputy has each of his arms and clearly he's not in a position to punch anybody. It doesn't look like his feet are flailing like he's trying to kick anybody. Personally, I just can't see a justification for that kick."
Carlson also believes at least two of the deputies needed to mention and explain the kick in their sworn statements, and that not doing so raises questions about their motives and truthfulness.
"The reports to me seem to indicate that the deputies are minimizing the use of force or the amount of force that was used in that incident," Carlson said. "I can't explain why they wrote the reports the way they did, but to me at least the reports do not match what I saw in the videotape. Obviously, had this video not surfaced, we would have never seen what actually happened, so you'd take them at their word."
Resendiz said he's glad someone is finally looking into the deputies' actions since he complained about their behavior months ago without any results.
"They need to put some cameras on their uniforms or something and maybe they can see what they are doing and if it's not right then maybe they can fire people like that," Resendiz said. "I just feel like they say 'OK you're a cop now and you can do what you want.' How can you see somebody as a policeman if they treat you bad? After everything they did to me, I just think they do the same to all people—treat them all bad too."
Resendiz was initially charged with obstruction, resisting arrest and alleged possession of a drug. But after the Adams County District Attorney's Office saw the arrest video, it dropped all charges.
Suro said his firm is reviewing the possibility of filing a federal civil rights lawsuit.
FOX31 Denver visited Karely's Bar last week and spoke at length with the owner.
She said nobody from the Adams County Sheriff's Office or the Adams County District Attorney's Office came by to view the video and the original has since been erased over during the normal operation of her security system.
The only reason the video still exists is Resendiz came by the bar after his release from jail and recorded the clip on his cellphone.