This is an archived article and the information in the article may be outdated. Please look at the time stamp on the story to see when it was last updated.
BRIGHTON, Colo. — A Weld County Woman was sentenced Friday morning to two years probation and mental health treatment for falsely accusing a Brighton Police officer of sex trafficking and torturing her.
Vanessa Garcia, 22, originally pleaded guilty on February 15 to misdemeanor counts of Perjury and False Information.
"I'm kind of shocked, given that I was facing Life (in prison) and she's only getting probation," said Brighton Police Officer Tania Loya, the officer who was falsely accused.
The FBI was asked by Brighton Police to investigate Loya in March 2017 after Garcia alleged that officer Loya had kidnapped, tortured and sexually assaulted Garcia.
In an exclusive interview with FOX31, Loya said she was suspended for more than three months based on the false allegations, until she was eventually exonerated by the FBI.
"They chose to defend her, protect her and throw me out knowing that she had mental health issues and my life was in danger that whole time," said Loya referring to her own police department.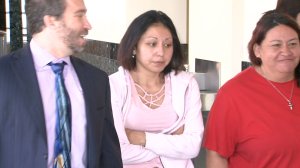 As the Problem Solvers have previously reported, Brighton Police already knew Garcia had history of making false claims of sex assault against multiple men, when she focused her accusations against Officer Loya.
"Why was it so hard to figure out she was lying?" asked Loya.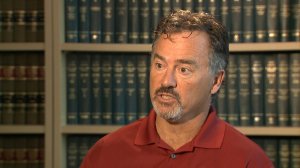 That's a question the Problem Solvers posed to District Attorney Dave Young after Garcia was sentenced.
"Sometimes it`s hard to get to the truth and it takes some time especially when you have to exonerate someone," said Young, who told FOX31 it was clear Garcia suffered from prior trauma and abuse, which may have led her to level false accusations against officer Loya.
But why Brighton Police decided to suspend Loya despite the accuser's established history of false reporting is a question the department has yet to answer.
A spokesman for Brighton Police told FOX31 back in March the department wouldn't comment until after Garcia was sentenced.  But after Garcia was sentenced, the department's spokesperson has not responded to our emails or phone calls.
Officer Loya still works for the Brighton Police Department but says leadership at the agency owes her a public apology, "Way more frustrated with Brighton Police Department than her (Vanessa Garcia).  I mean she made the allegations but ultimately it was up to them if they were going to proceed or not.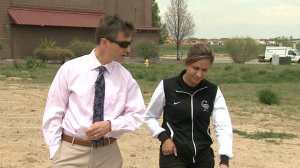 The FBI declined to speak on camera with FOX31 but released a lengthy statement outlining its involvement in the case.
Here it is in its entirety:
"On March 23, 2017, the Chief of Police of the Brighton Police Department requested the assistance of FBI Denver regarding an allegation by Vanessa Garcia, that an officer of the Brighton Police Department, recently kidnapped, tortured, and sexually assaulted Garcia.
'Initial interviews of Garcia revealed that Garcia attempted to report to police the involvement of her pimp in an assault.  The officer, who was allegedly having an affair with Garcia's pimp, learned of Garcia's attempts to report the assault and informed Garcia's pimp.  Garcia reported that her pimp kidnapped Garcia and forced her into a residence. The officer, wearing her Brighton Police uniform, handcuffed Garcia. To intimidate Garcia, her pimp and the officer used the officer's collapsible baton to repeatedly torture and sodomize Garcia.
'Garcia exhibited severe signs of physical assault and emotional trauma. Garcia provided the FBI further details of the assault as well as evidence regarding the relationship between her pimp and the officer.  Garcia provided numerous photographs and screenshots of social media and text communications from her pimp corroborating his control over Garcia, sexual activity with the officer, drug trafficking business, and payment to the officer for police information regarding his involvement in a murder. FBI Denver initiated an investigation of Deprivation of Rights Under Color of Law.
'FBI Denver dedicated significant resources to investigate all facets of the case. During the next month, FBI Denver conducted extensive physical surveillance of multiple targets, executed search warrants, reviewed social media and conducted hundreds of hours of interviews.  During the investigation, Garcia continued to claim new, retaliatory assaults by her pimp as FBI Denver attempted to provide her safe haven.
'As FBI Denver continued in its attempts to corroborate the growing statements and physical/electronic evidence provided by Garcia, doubts regarding the veracity and completeness of her story grew.  After identifying, surveilling, and interviewing several subjects and associates, they were found to be excluded from activities as described by Garcia. FBI Denver concluded that Garcia's initial allegations were likely false.  However, the investigation could not be terminated without definitively reaching a conclusion.
'A search of Garcia's phone found search terms and other downloads refuting claims by Garcia. Specifically, Garcia was found to have researched victims of sexual assault and sex trafficking. Garcia studied the diction and sentence structure of her pimp, and others as she fabricated screenshots of text messages and other media posts. Garcia researched methods to inflict physical damage to herself to replicate the assaults she purported.
'Ultimately, FBI Denver pursued every investigative lead and determined Garcia's claims of assault and human trafficking against the officer and Garcia's alleged pimp were demonstrably false. After the investment of hundreds of hours of investigation and victim assistance, FBI Denver and the Adams County District Attorney charged Garcia with one felony count of Attempting to Influence a Public Servant and one count of False Reporting to Authorities.
'The FBI regards allegations of Human Trafficking and Color of Law violations very seriously and devotes every possible resource to investigate such allegations. The FBI has recently experienced an increase in falsified human trafficking claims by alleged victims. The FBI will continue to pursue charges against those making false statements to the FBI."