This is an archived article and the information in the article may be outdated. Please look at the time stamp on the story to see when it was last updated.
DENVER — In just three years, The Colorado Division of Youth Corrections has distributed more than 700,000 anti-depressants, sleeping pills, and powerful anti-psychotic mood stabilizers to juveniles staying locked up inside its facilities.
FOX31 Denver Investigative Reporter Chris Halsne spent months reviewing $1,700,000 worth of mental health medication invoices connected with juvenile lockup.
Among the findings:
Most of the 41 teenage girls spending time inside the secured fence of the Betty K. Marler facility are there waiting for court or serving a juvenile crime sentence.
The vast majority of them are also being prescribed serious anti-psychotic medications and at a pace far exceeding other youth corrections facilities.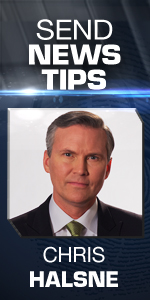 Last year, records show the 41-bed center purchased 45,525 doses of mental health medication — that`s more than three pills per day for every single incarcerated female.
The rest of the male and co-ed facilities bought about 196,000 psychotropic medications or less than one pill a day per incarcerated youth.
We asked recently-hired Director of Psychiatric Medical Services, Dr. Kipton Freer, to explain the unusual gender discrepancy.
Freer said, "It`s a great question and it`s not clearly defined. We have started communicating with staff at Betty K. Marler and we are working more collaboratively and trying to understand it. There are a number of very complicated youth in that facility."
Insiders, who work with the youth, shared concerns with FOX31 Denver that psychotropic medications were being over-prescribed as "control devices" — making kids like "zombies." Others told us teenagers found it easy to abuse drugs like Zoloft and Prozac because the distribution of them was so poorly monitored and security was lax.
Dr. Freer, one of Colorado's top adolescent psychiatrists, admitted that was an issue.
"Diversion is a big problem in any big institution. Kids hold onto their medicines. They share them with their peers or misuse them themselves."
But issues we uncovered surrounding Betty K. Marler`s use and oversight of mental health drugs are only part of a much bigger problem.
A just-released state audit, which reviewed a sample of medical files, found numerous kids were given mental health medications under the following conditions:
Without consent
Without even the most basic vital signs monitoring
Without evidence of a mental health diagnosis at all
Audit Committee Chair and State Senator Lucia Guzman is disappointed and is giving DYC three months to clean up its act.
"The policies are not very well laid out. The administrating of these drugs, many psychotropic drugs are not following regulations. There were many, many items that were of great concern."
See the DYC Medication Management Audit here
A FOX31 Denver investigation found the most prescribed mental health medication for locked up youth over the last three years (in order) are:
Trazodone
Lithium
Sertraline (Zoloft)
Divalproex
Fluoxetine (Prozac)
Mirazapine
Citalopram
Seroquel
Risperdone
Abilify
Many carry what the Food and Drug Administration call a 'Black Box Warning' that states the drug can increase suicidal thoughts in juveniles. Many of the drugs are also tested and approved for use with adults and not children.
The state audit admonished DYC's "off-label use" for some drugs, writing two psychotropic medications: Topiramate and Gabapentin … "have not been found clinically efficacious and their use in adolescents has declined significantly. Therefore, a firm justification for the choice of these drugs should be documented …"
Several pediatric psychiatrists contacted by FOX 31 Denver tell us the use of many of the adult-studied Black Box Warning medications are perfectly safe for children in the correct dose and with proper monitoring (something DYC is accused in the audit of not doing in some cases).
Dr. Gina Moore is Clinical Director at the School of Pharmacy at the University of Colorado.
She says she is not familiar with the specifics of what is going on inside DYC, but in general terms, she has real concerns if doctors are not conducting proper medical monitoring of youth after prescribing them such powerful medications.
"It doesn't mean they shouldn't be used, Dr. Moore told said. "It just means they should be monitored more carefully to make sure they are responding and not showing any symptoms of suicidality."
She added, "You want to be careful that you`re getting a benefit and not giving patients too much of the medications and inducing some of those side effects and causing somebody from having, for example, diabetes for the rest of their life."
Dr. Freer, who conducted an interview with FOX31 Denver before seeing the full audit, told us his future plans include fewer drugs and more focus on the overall health of incarcerated youth.
"This has been a long-time problem in pediatric psychology. We just don`t have really good science supporting what we do. It`s limited and so we have to make judgments and bolster comprehensive services at all costs."
The state audit also found in part:
Three out of five youth detention facilities reviewed were preparing medications for youth at discharge, violating state pharmacy regulations.
In 22 of 60 cases reviewed, the record did not indicate what diagnosis or symptoms prescribed medications were intended to treat.
For 57 cases in our sample, youth were prescribed psychotropic medications. We found almost no evidence that vital signs such as blood pressure, weight, and heart rate were taken.
Some facilities do not comply with state rules for disposal of prescription drugs classified as hazardous waste.
On Tuesday evening, FOX31 Denver received a formal response on the audit and our investigation from Director of the Office of Children Youth and Families, Julie Krow.
"We are committed to providing high quality medical and mental health services for youth in our care. We will move with all due speed to immediately begin implementation of the recommendations. Medical care in Division of Youth Correction facilities is provided by physicians from Correctional Health Partners, a private contractor. We will be requiring Correctional Health Partners to take immediate action to ensure youth in our facilities have been correctly diagnosed and are receiving the correct medication for their diagnoses in the correct dosage at the correct time. We look forward to updating the Legislative Audit Committee on our progress of implementing the evaluation's recommendations in three months."