This is an archived article and the information in the article may be outdated. Please look at the time stamp on the story to see when it was last updated.
BRIGHTON, Colo. -- An Adams County judge sentenced former nurse Thomas Moore to 12 years in prison Tuesday morning for molesting a patient.
The sentence will run concurrent with a similar plea deal in Weld County where Moore was convicted of identical crimes.
Investigators say Moore, 45, molested at least 10 patients across Colorado and Wyoming, where he still faces more charges.
At the time of the crime, Colorado was one of five states that didn't allow state regulators to collect fingerprints for background checks on nurses.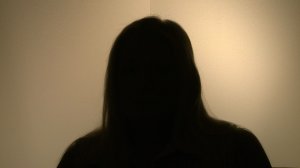 "If Thomas Moore would have been investigated or properly been looked into he wouldn't have been hired anywhere else. He would have lost his license a long time ago," said one of Moore's victims, who asked to have her identity protected.
Prosecutors say her story mirrors what other victims told them: That Moore would molest patients after giving them powerful narcotics to treat a migraine.
"I vaguely remembered him climbing into bed with me and laying there and massaging my breasts," the victim said.
Moore had been arrested for DUI and convicted of child abuse in 2011. That was enough for Alaska to take away his nursing license in 2014.
But Colorado didn't suspend Moore's license until January 2016, after he was arrested for allegedly molesting a patient in Larimer County.
Last week, Colorado Gov. John Hickenlooper signed a new law affecting nurses statewide.
Now any nurse who is licensed back to July 21 has to get fingerprinted and undergo a background check.
But the measure doesn't affect nurses who got licensed in Colorado before July.
That means most nurses in Colorado are currently grandfathered in under the old law and won't have to undergo a background check even when they renew their license every two years.
Moore has to register as a sex offender and still faces trial in Larimer County in June.