This is an archived article and the information in the article may be outdated. Please look at the time stamp on the story to see when it was last updated.
This article has been updated following SeaQuest's response to FOX31 Problem Solvers' investigation.
JEFFERSON COUNTY, Colo. — The new SeaQuest Interactive Aquarium in the Littleton area is touted as an "interactive experience" for kids to learn more about mammals, reptiles, fish and birds.
But complaints of unsanitary, unsafe conditions at its new Southwest Plaza Mall location prompted the FOX31 Problem Solvers to go undercover to reveal the behind-the-scenes truth.
SeaQuest is a petting zoo of sorts which opened only about one month ago.
FOX31 Problem Solvers exclusively obtained hundreds of pages of Colorado Wildlife and State Agriculture documents. According to the records, SeaQuest failed both its initial inspection and the state's follow-up inspection two weeks later. The findings of the documents were explored in a two-part Problem Solvers series.
An email from agriculture inspector Katheryn Kirk from June 14 — less than one week after SeaQuest announced its grand opening at Southwest Plaza — stated the following:
"I failed their PACFA (Pet Animal Care Facilities Act) inspection today. They had multiple back rooms where they were keeping birds and animals that had unsealed concrete floors as well as areas where Macaws were tearing into drywall. All three Macaws were in makeshift cages that all had violations…"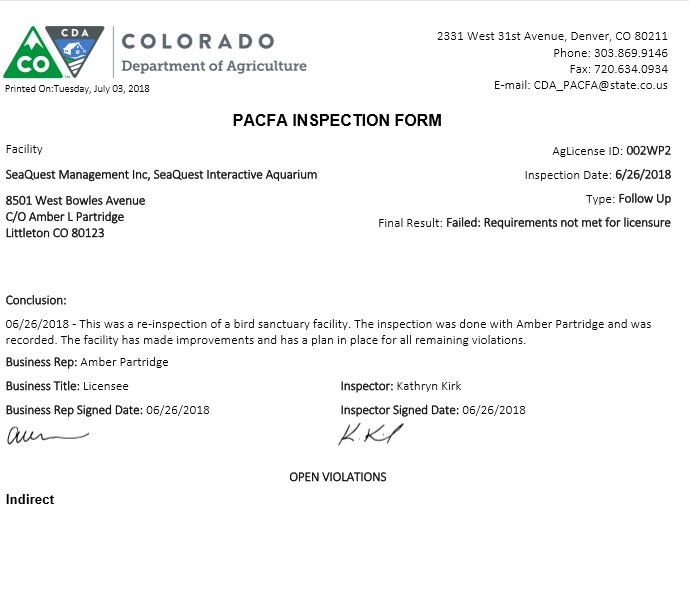 She also wrote, "I have concerns regarding the parakeet/lorikeet/finch enclosures as they lend themselves to potentially dangerous situations for birds."
The FOX31 Problem Solvers team noticed why.
SeaQuest allows small groups of visitors into a caged area containing at least 30 birds. The visitors are given food to draw the birds onto their laps, arms and heads. However, large numbers of the birds also walk along the floor of the cage, picking up bits of dropped food. Our cameras captured the dangerous condition of visitors nearly stepping on the animals.
That concern is addressed in a Colorado Department of Agriculture inspection with a violation against the rule that "enclosures must contain animals, protect them from injury, and keep predators out." The inspector wrote, "this creates a safety concern for the birds as they are small enough to be stepped on."
Video obtained by FOX31 shows that after SeaQuest received notice of that violation, a staff member inside the bird cage was repeatedly recorded swatting an industrial-sized heavy plastic dust pan at birds on the floor to scare them back into the air. SeaQuest did not make anyone available to answer if the swatting of birds was its answer to solving the state's complaint about the captive creatures being on the floor.
Please note that the video below may be distressing for some viewers.
Customer Paula Fischer witnessed the forceful scattering of birds.
She told FOX31 she was at SeaQuest after hearing about some "appalling" conditions for the animals on her NextDoor app.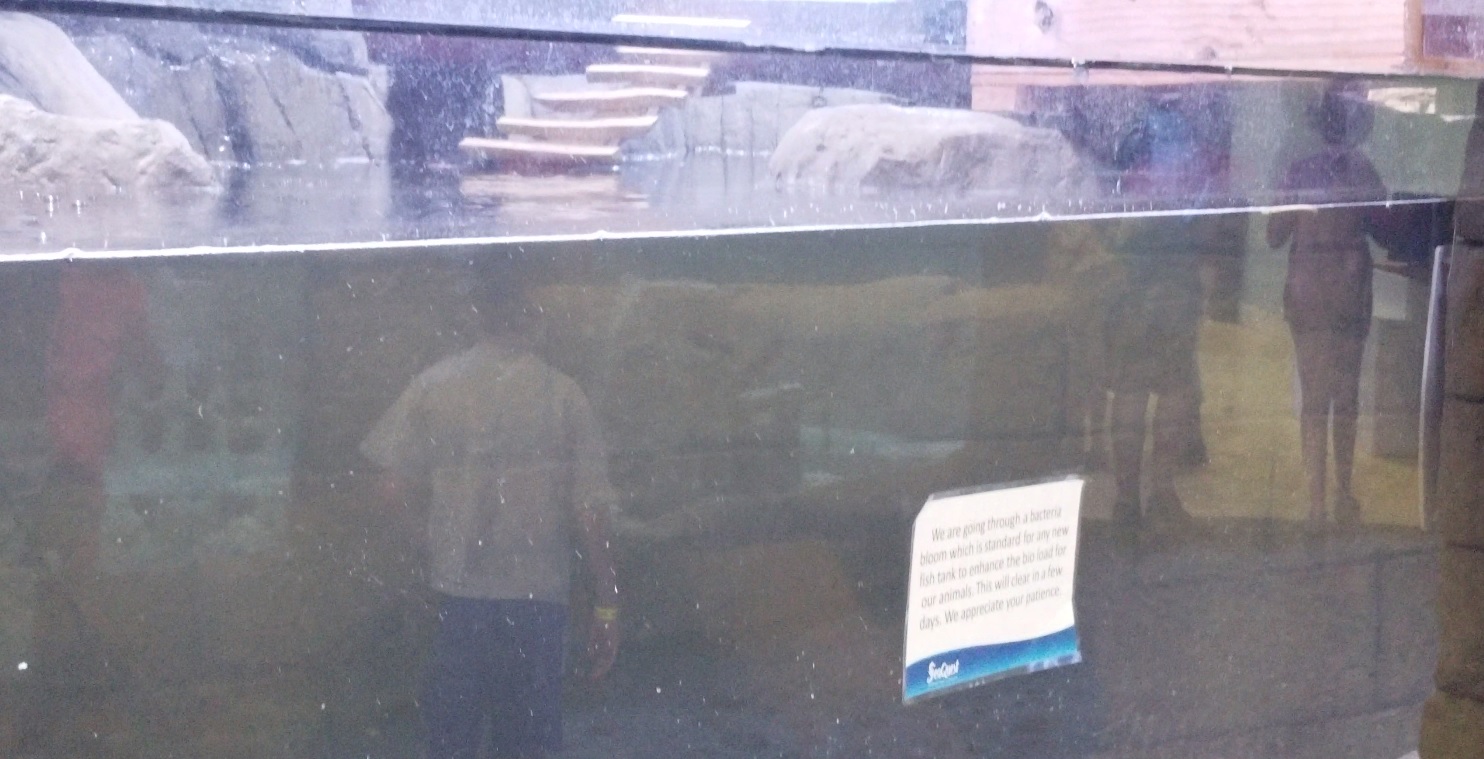 "I understand that people want to pet things. I get that. But it's not good for the animals. And if you love animals and that's why you're going – keep it in mind. Is this good for the animals?" Fischer said.
Fisher said she went to Southwest Plaza in part to shop with friends and in part to see the animals' living conditions for herself. She took out her cell phone camera.
According to Fischer, after asking staff about a python's apparent lack of water, SeaQuest had mall security kick her out.
Video shows a guard starting, "SeaQuest has asked you to leave." When Fischer asked "Why?", the guard stated, "I'm not at liberty to say. You just need to leave."
"Security not only marched me out of SeaQuest, but out of the entire mall so I couldn't go to any other store. Me and my friends had to leave," Fischer said.
FOX31 went to the SeaQuest to see how the operation keeps exotic animals safe while allowing the public direct contact.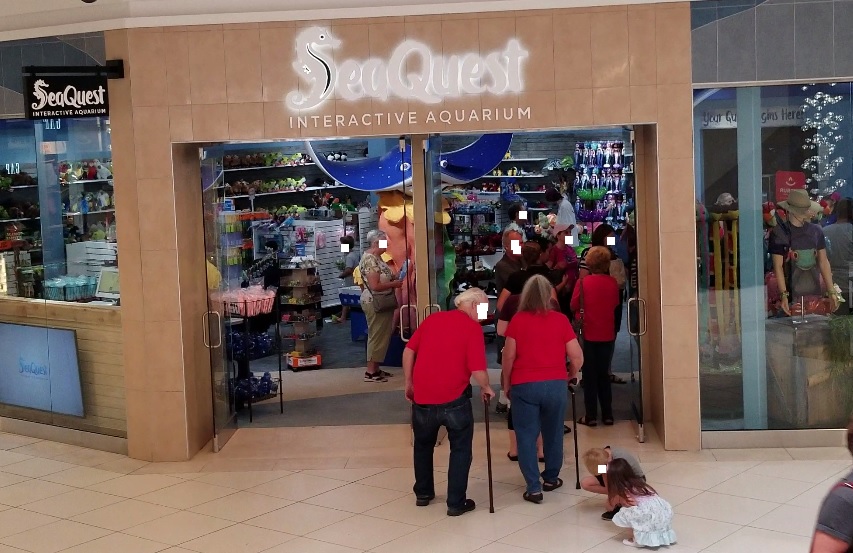 Some of the exhibits didn't look like anything like what appears in the SeaQuest commercial.
Problem Solvers found a murky tank going through a bacteria bloom, smelly, filthy enclosures including a capybara pen, and an escaped lizard wandering the concrete floor with a stampede of excited customers threatening its safety.
The capybara was also the focus of another report filed by state animal welfare inspectors.
Titled, "Illegal Possession of One Two-Toed Sloth and Two Capybaras," the report states SeaQuest failed to request proper permits to import the species into the state. Inspectors noted they did not "want to cause additional stress to them by having you ship them back out."
The temporary answer was to allow the exotic animals to be held in a SeaQuest employee's residential basement until permitting issues were sorted out.
Customer Alyea Caldwell, wasn't thrilled with her experience at SeaQuest either. She saw what she perceived as "stressed" animals in the "hands-on" exhibits.
"It was a very weird set-up. It felt a smaller, dingier, kind of gross aquarium," Caldwell said.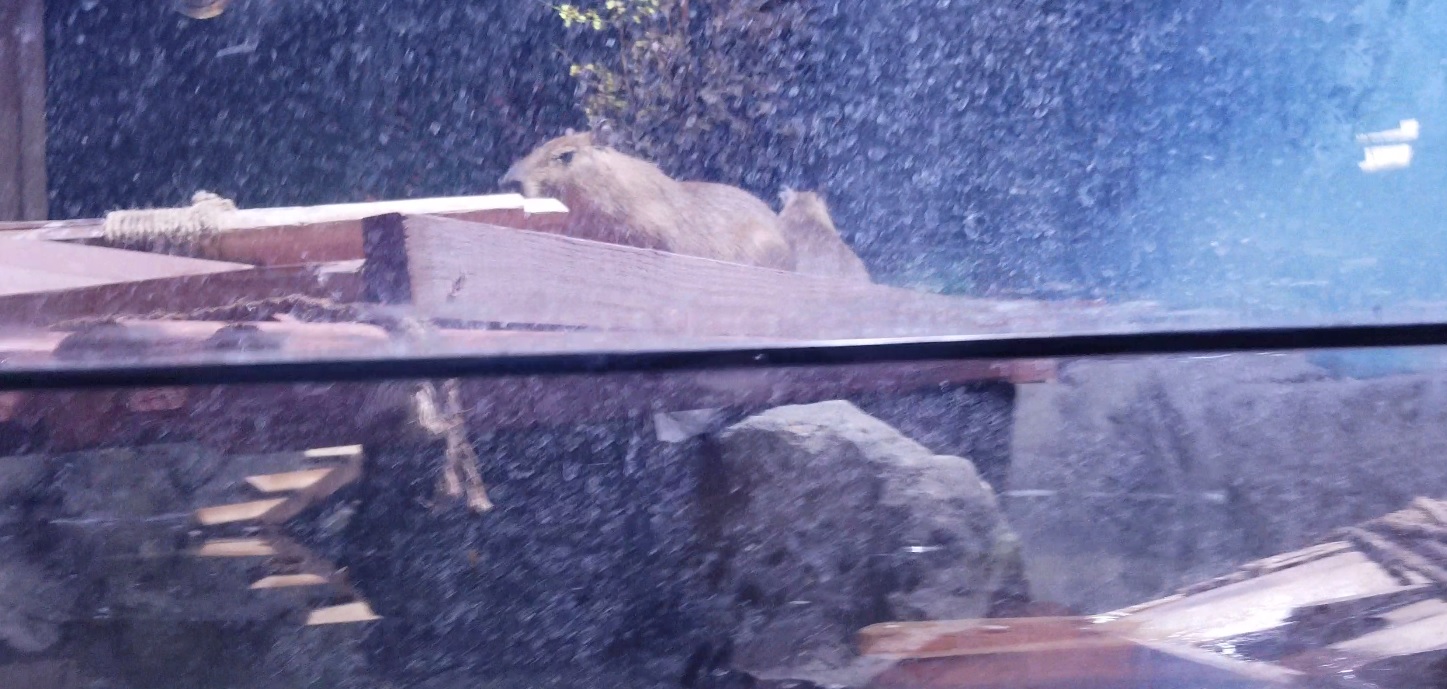 One thing that bothered Caldwell was the feeling staff were under trained and lacked control of crowds, especially rambunctious children.
For example, SeaQuest encourages children to touch the stingray and sharks gently with two fingers, but FOX31 cameras found plenty of more vigorous activity. Video shows numerous young visitors grabbing sharks and waving both hands in the water, trying to attract stingrays with small pieces of food.
During the second failed inspection on June 26, the Colorado Department of Agriculture cited SeaQuest for a "direct" violation for failing to submit an application for a retail aquarium. Notes indicate that violation, and other violations, were to be corrected by July 17.
There is no public record of a third follow-up inspection to see if the violations from the previous two inspections were corrected. After two failed inspections, it is standard practice for the Department of Agriculture to not announce the date or time of the next visit.
"It says a lot about the establishment. It says a lot about how they were not prepared to do their best from the very beginning and I think that is just horrible," Caldwell said. "The fact they can't even, right out of the gates, do well for their animals and pass these inspections is bad. It shows a lot about the establishment."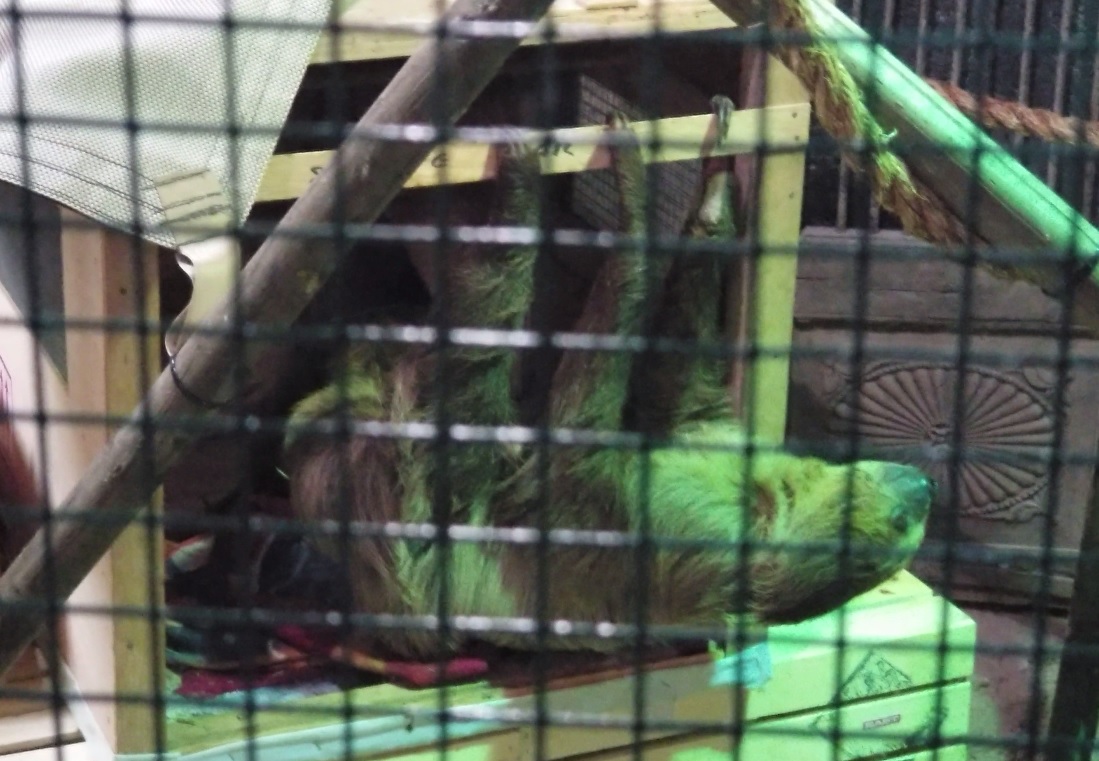 SeaQuest declined FOX31's repeated requests for an on-camera interview, saying via email that owner Vincenzo Covino was "unavailable."
Update: On Thursday, following the original publication of this investigation, a spokesperson for SeaQuest released the following statement: 
"SeaQuest successfully operates four interactive facilities at retail centers across the U.S. since 2016. We continue to grow and evolve but because of our commitment to animals and nature conservation, we adhere to strict guidelines of animal care at each location. Our marine and husbandry teams work hard to provide safe environments for the animals and a veterinarian is also available to provide checkups and administer care when necessary. In addition, we have a rescue program at each of our facilities. As SeaQuest is not a traditional zoo or aquarium, and we do have an interactive environment, there is no clear set of rules with regard to all of the animals at our Littleton facility. Consequently, one of our animal interactions which is allowed in states at all of our other facilities, we later found in fact is not allowed in Colorado. This matter was resolved before opening."
SeaQuest is referring to its sloth and capybara exhibits. The two mammals which, according to records, were unlawfully imported into Colorado without permits. SeaQuest later learned the animals could not be used to interact directly with customers.
The Colorado Department of Agriculture told FOX31 that agency still has not passed SeaQuest's Colorado exhibit during the PACFA inspection process.
In addition, Thursday afternoon, FOX31 received an offer to conduct an interview with Vince Covino, but only if it was "live and unedited." FOX31 declined due to those mandatory conditions, combined with the fact that Covino is physically in Boise, Idaho.
Problem Solvers remain open to hearing Covino's side of the story and hopes to get him to talk to us in the future under less restrictive circumstances.
FOX31 wants to not only ask Covino about what has been happening with animal care in the Denver area, but also at SeaQuest branches in Las Vegas and the Portland, Oregon area as well.
Media reports from Portland's Oregonian newspaper and FOX5 KVVU in Las Vegas documented former employees testifying how hundreds of animals died at SeaQuest in those locations without proper medical care.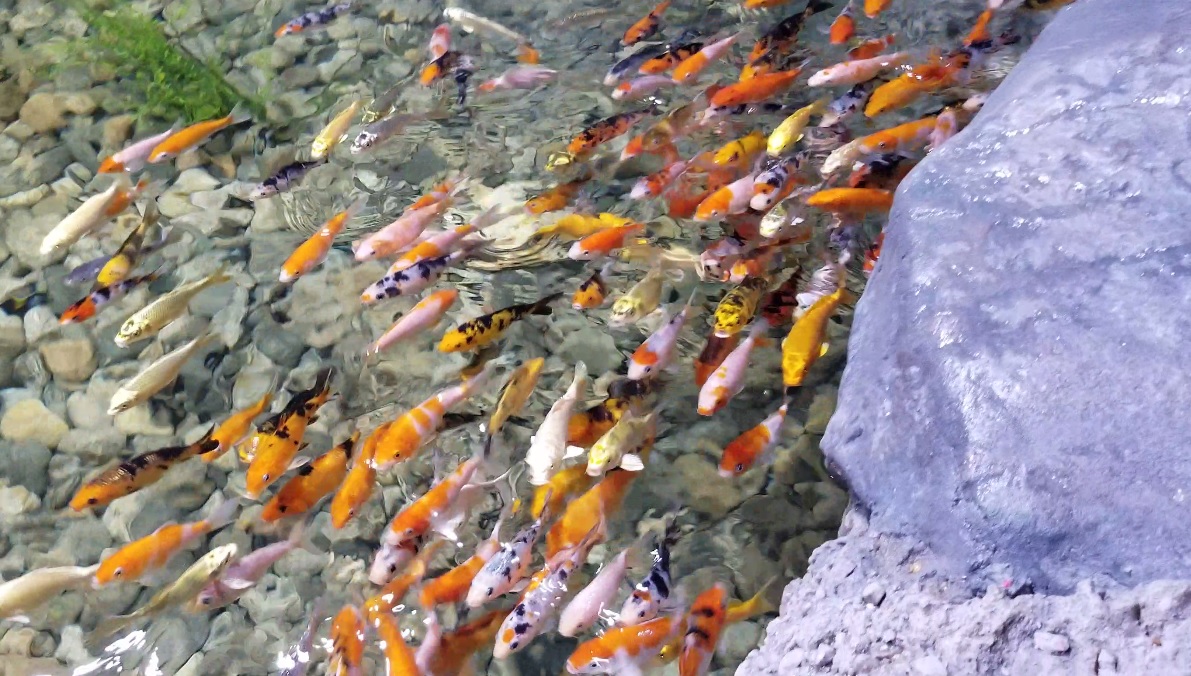 Idaho Finance Department records show Covino has been in trouble with the the Idaho securities licensing board twice — once for selling $950,000 dollars worth of Seaquest "membership interests."
In 2013, Vince's brother, Ammon Covino (reportedly an initial investor in SeaQuest) was convicted in federal court for purchasing three spotted eagle rays and one lemon shark illegally. According to federal records obtained by FOX31 Problem Solvers, the animals were acquired for Idaho Aquarium Inc. in Boise.
Ammon Covino is not listed as an operator or owner of the Colorado branch. Federal court records indicate he and another associate are restricted or banned from associating with wildlife exhibits.
According to PETA, the SeaQuest in Oregon closed after a number of protests from animal rights groups.
PETA also released a statement Thursday after seeing the FOX31 investigation, stating it had contacted its "Cruelty Investigations Department to make sure our casework division is aware of what's going on."
Colorado State Director of the Humane Society of the United States, Aubyn Royall, told FOX31, "It's kind of par for the course with SeaQuest. Time and time again, you can see from the very beginning that SeaQuest has a lot of issues with animal welfare."
Royall also questioned oversight of federal and state inspection programs, which hand out violations of animal care, but don't seem to be able to stop patterns of mistreatment.
"We think if there were better oversight, SeaQuest wouldn't be operating today," Royall said. "Because again, this one specific company has demonstrated over and over and over again that they cannot care for the animals in their business."