This is an archived article and the information in the article may be outdated. Please look at the time stamp on the story to see when it was last updated.
DENVER — The Colorado Department of Revenue Marijuana Enforcement Division collected at least $683,500 in fines from pot shops in 2016.
According to records obtained by the FOX31 Problem Solvers, 47 licensed marijuana dispensaries were caught breaking the law.
Additionally, dozens more individual shop co-owners and employees either paid fines or lost the ability to work in the industry.
One pattern of noncompliance stood out: The much-touted "seed-to-sale" tracking of every marijuana plant has some flaws.
To prevent dispensaries from selling product out the back door, Colorado instituted a system where each tiny plant gets a bar-coded electronic tag.
That traces the product's weight, location, sale and many other details about the plant.
But plenty of pot still ends up missing. How the METRC system works, by law, is supposed to be a bit of a mystery.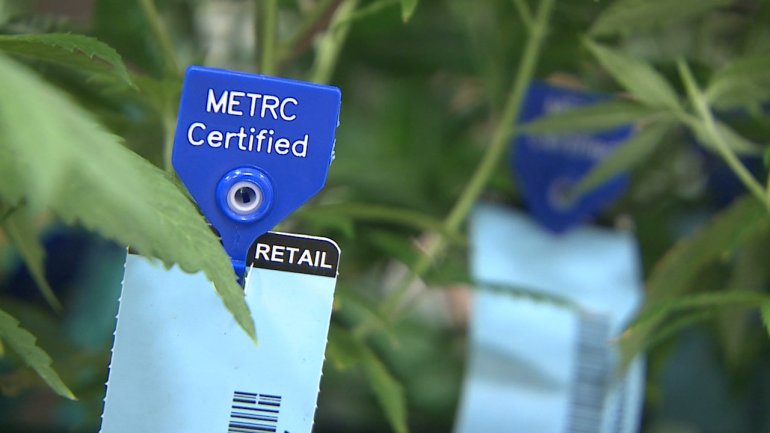 The legislature created public record exemptions for METRC, which, for example, bars release of basic information such as the names of all the computerized fields required to be filled in by licensed dispensaries.
But the names of hundreds of fields were acquired. Most of the information is what is expected in any business inventory database: How much product is sold to whom, when and where.
But three business trade secrets stood out within the METRC system: The amount of damaged, lost and unusable marijuana dispensaries relayed to state regulators.
Multiple insiders said state enforcement gives dispensaries some leeway in these categories — an acceptable error rate that will not raise red flags or prompt an audit.
Within that gray area is where cheaters can list perfectly good marijuana product as too damaged to sell, then sell it anyway.
A seasoned dispensary employee named Marcus explained how pot routinely disappears. And although the amounts seem small to state regulators, the profits for those who are manipulating the system are good.
"There are many ways to be able to manipulate these numbers and there's no accountability," Marcus said. "A lot of people are getting paid poorly. A $1,000 or $2,000 just to shave a few grams here and there every day sounds like a real good idea."
Marcus said the main goal of using waste and lost fields is usually the same: To fool state regulators into thinking some marijuana was dropped on the floor or contains too many mites, then sell that "missing" marijuana out the back door.
That sale is off the books, where taxes do not have to be paid and all profits go into the pocket of the person selling the weed.
"Three plants can yield almost a pound depending how well you grow it, so when you're talking that in your pocket, tax free, no obligations to anything, that's a good chunk of change just to kind of brush away," Marcus said.
Not every instance of disappearing product goes unnoticed.
According to state records, the owner of Natural Selections had his license suspended 90 days and was fined $75,000 for among other things, "failing to keep a transport manifests" and "failing to maintain accurate tracking records that accounted for, reconciled, and evidenced all inventory activity."
State investigators said that made it "impossible for the Division to determine where the marijuana came from."
Natural Selections manager Taylor Vines claimed the company was a scapegoat of overactive state regulators and that no product was missing.
"It's actually not really the lack of use of (METRC)," Vines said. "It's the lack of laws being black and white when it comes to METRC. It was an unfortunate situation that nobody in this industry could have avoided. They picked a new place to set precedent with."
Records also show Verde or Greener Pasture paid a $40,000 fine for failing to properly track where its pot was going.
Part of the investigative records show the dispensary entered into the tracking system that "they had submitted 94.5 grams to Gobi Analytical for testing, when they in fact had submitted 0.5 grams."
In addition, Verde reportedly "transferred a total of 1,024.8 grams of retail marijuana to … businesses which were not commonly owned or vertically aligned."
The manager at Verde declined to comment and later sent an email that the owner would also decline to discuss its violations.
Marcus said he almost feels sorry for the dispensaries who get caught with missing product because, based on his experience, there are so many ways to get away with it inside the current METRC tracking system.
"It's a great theory, an idea on paper, but once you looks at the practical system going every day, it's clear and obvious where the loopholes and gaps can be," Marcus said.