This is an archived article and the information in the article may be outdated. Please look at the time stamp on the story to see when it was last updated.
AURORA, Colo. -- The family of Jace Elliott has won its appeal to get treatment for the mentally ill 15-year old boy.
The Problem Solvers first shared his story on June 18th after learning his medicaid provider was refusing to pay for therapy at a residential treatment center.  Elliott has been a patient at Children's Hospital Colorado on and off since April, when he chased his mother around the house with a knife.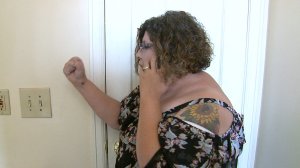 "He was stabbing the door and kept stabbing and hitting and telling me he wanted to kill me and he wanted me dead and he hated me ," said his mom Amber Soderstrom, remembering the incident from April 9th.
Since then, doctors and Elliott's family have been trying to get Jace Elliott placed at a residential treatment center.  Doctors say Elliott was born with an extra chromosome and suffers from severe mental illness, which includes homicidal and suicidal behaviors.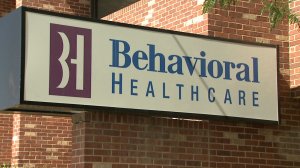 But his medicaid provider at the time, Behavior Healthcare, insisted his primary diagnosis was autism which is not covered by Medicaid in Colorado.
Paperwork from Children's Hospital obtained by the Problem Solvers shows autism is actually a secondary diagnosis and Elliott's primary diagnosis is "Unspecified Disruptive, Impulse Control and Conduct Disorder."
Behavioral Healthcare ceased to exist on June 30th  because the state of Colorado didn't renew its contract as a medicaid provider. The non-profit Colorado Access took over the contract on July 1st and agreed to review Jace's case.
On Friday July 6th it called Children's Hospital and informed Jace's social worker that it had reversed the decision of Behavior Healthcare and would in fact pay for Jace to receive residential treatment.
The news comes as a huge relief to Amber Soderstrom, "You shouldn`t have to wait so long and worry about if your child is going to get the care that he needs, I lay awake every night."
The hard part is far from over.  Now Colorado Access has to find a treatment center with a bed.
Colorado has lost 500 psychiatric beds since 2006 because seven different agencies have shut down their placement facilities.
It's quite possible Jace Elliott may have to go out of state to get the help he needs.