This is an archived article and the information in the article may be outdated. Please look at the time stamp on the story to see when it was last updated.
DENVER — Mayor Michael Hancock is insisting Denver doesn't want to displace any homeowners caught up in an affordable housing controversy.
"Our goal is not to put people on the street. Our goal is to preserve these units. Our goal is to work with each homeowner and do the very best we can so we don't displace individuals," Hancock said.
Hancock was at a groundbreaking for 252 affordable housing apartments being built near 59th Avenue and North Dunkirk Street a few south miles of Denver International Airport.
Last week, the mayor sent letters to the leaders of Colorado's Title Industry, Real Estate Commission and the state's insurance commissioner, making each agency aware of missteps that allowed 306 affordable housing units to be sold to people who never qualified as low income.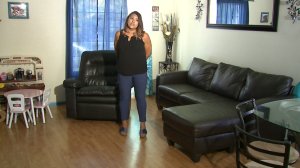 In 2017, FOX31 featured the story of Green Valley Ranch homeowner Cynthia Lopez.
She bought her home in 2012 and was about to sell it for market value in the fall, only to learn she lived in a deed-restricted home that capped how much she could sell her home for and to whom.
"(The city blames) the realtors, they blame the seller, they blame the title company, they blame everybody else but the city," Lopez said in September.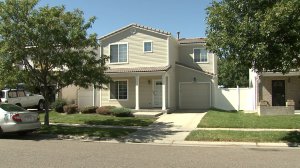 She had no idea the city would later determine she was one of 306 people who purchased a home (many unaware) that was part of the city's affordable housing program.
On Friday, the city's Office of Economic Development sent letters to affected homeowners advising them to comply with the program by providing income verification.
The letter gives homeowners two months to respond and another six months to provide income verification.
What the letter does not say is what happens to the homeowners whose incomes will prove to be to high to qualify.
"It's entirely unfair and I think ultimately unenforceable," attorney Robert McGough said.
He represents some of the affected homeowners and said the city dropped the ball by failing to enforce its own affordable housing program for years.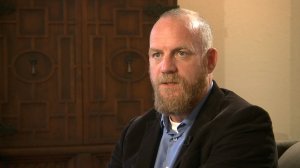 A spokesman for Denver's Office of Economic Development said the city dedicated part-time resources in June 2016 to the housing compliance function for affordable for-sale properties.
A full-time compliance officer wasn't hired until June.
"To the extent that any of my clients are forced by the city to sell at a loss we will challenge that in court," McGough said.
When asked if the city bears responsibility for the dilemma facing so many homeowners, Hancock said, "I think the entire industry bears responsibility.  Everyone along the spectrum has a responsibility to identity what is recorded in these deeds and it's unfortunate. … Certainly within the city we are going to take a look internally and see what we can do to make sure we continue to monitor in the long term. We have to make sure this doesn't happen again."
Just after 5 p.m. Monday, the Office of Economic Development said in an email that Hancock has directed OED to send an updated letter to homeowners that removes the noncompliance language.
"Households will not be required to articulate noncompliance under the new form that we are sending," the statement read. "Households will need to indicate on the form, though, whether they would like to choose to enter into a conversation with the OED through the Compliance Resolution Program. This allows us to track who is choosing to participate, and thus start the moratorium period for these individuals."
McGough said he finds the move encouraging.
It's still not clear what options will be available to homeowners who can't comply with the city's affordable housing rules.