This is an archived article and the information in the article may be outdated. Please look at the time stamp on the story to see when it was last updated.
LONE TREE, Colo. — Robert Chamberlain was in a Lone Tree police car on Nov. 30 responding to a burglary call when he got in a minor fender bender that doctors told him might have been caused by a seizure.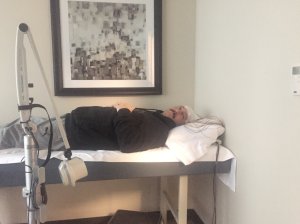 His injuries were hardly minor. Doctors found a brain bleed and five fractured vertebrae.
"I was bleeding from my mouth and I was unresponsive," said Chamberlain, who wouldn't regain consciousness for two days.
He spent eight days at Sky Ridge Medical Center.
Chamberlain, 41, said he was ready to return to light duty last week but when he arrived at the Lone Tree Police Department, he was handed a termination letter.
It reads in part, "Because your Family Medical Leave Act has long since been exhausted and you area unable to return to full duty at this time or the immediate future, we can no longer hold your position vacant."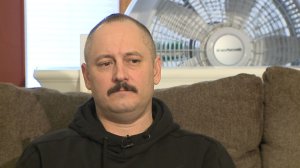 "I'm baffled," Chamberlain said.
During his recovery, the 10-year veteran attended three officers' funerals and never thought his own department would cross the thin blue line between loyalty and abandonment.
"I think that's the first time I've ever seen my husband cry," said Shanna Chamberlain.
The 33-year said her husband will no longer have health insurance as of Thursday.
"I feel like they don't want to pay his medical bills and they just don't want the liability," Shanna Chamberlain said.
The couple said Lone Tree has three other officers on light duty and not all of them are because of injuries that occurred on the job.
"I think they all deserve (light-duty assignment), but we definitely deserve it for somebody who was on-duty and injured," Shanna Chamberlain said.
The city of Lone Tree would not explain why Chamberlain's injuries wouldn't fall under workman's compensation.
In an email, the city's communications manager said: "Information regarding workers' compensation claims, and on-duty and off-duty injuries are considered personnel and medical issues, which are confidential. Therefore, we cannot disclose any details on this matter."
Chamberlain said he's without a job or a decent explanation.
"Hey, I put in 10 good years with you guys and I'm kind of, I'm hurt," he said.
In the termination letter, the city said it's given Chamberlain eight months of leave: Three months for the car accident and five months after he found the body of a young person who committed suicide last summer.
But Chamberlain insisted he was ready to come back to work soon after the suicide.
He said it was the city that insisted he not come back until he was cleared by a doctor.