This is an archived article and the information in the article may be outdated. Please look at the time stamp on the story to see when it was last updated.
DENVER — A whistleblower accuses Colorado Governor John Hickenlooper of "stonewalling" in a possible effort to protect Rick Raemisch, the Executive Director of Colorado's Department of Corrections.
Angel Medina, a warden at the Fremont Correctional Facility in Canon City, filed a lawsuit in state court Tuesday accusing the  Governor, his chief legal counsel, Jacki Cooper Melmed and the Colorado Bureau of Investigation of ignoring his Colorado Open Records Act (CORA) request for a CBI report into "findings relating to misconduct or potential misconduct by Mr. Raemisch and the DOC."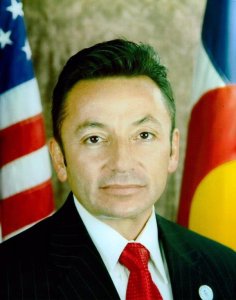 Medina has been raising questions about Raemisch since December 2017 when two semi-tractors loaded with electronic waste showed up at the Colorado Minimum Centers in Canon City where Media was the warden at the time.
According to Medina's lawsuit, he learned Raemisch had given permission for Chaffee County to bring all of it's e-Waste (televisions, computer monitors, keyboards) to the East Canon Complex facility even though it's not a registered recycling facility with the state of Colorado.
Medina's lawsuit states he contacted DOC officials four times in December, including the Office of Inspector General which conducts criminal investigations for the Department of Corrections.
In January, Medina was removed as the Warden of the Colorado Minimum Prisons Center, a move he considered retaliation.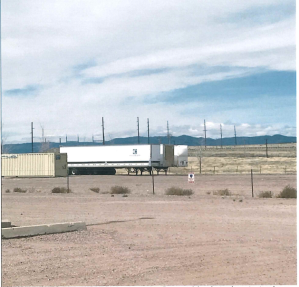 In April, investigators with the Colorado Department of Public Health and Environment cited the Department of Corrections for violating the state's Solid Waste Disposal Sites and Facilities Act.
CDPHE investigators found the Department of Corrections was storing electronics waste at a prison facility without a permit or any plan to recycle five semi-trailer loads worth of electronics waste.
That same month, Medina's lawsuit states the Office of Inspector General transferred its investigation to the Colorado Bureau of Investigation "to avoid any appearance of impropriety."
The Problem Solvers have obtained a July 10, 2018 email sent by a CBI agent to Angel Medina informing him the investigation was complete and had been sent to the Governor's office for approval before it could be publicly released.
That same day is when Medina made a Colorado Open Records Act (CORA) request for the CBI Report.
An assistant for the Governor's chief of legal counsel replied the report was still in draft form.
According to Medina's lawsuit his attorney, Bill Finger, spoke by phone with Jacki Cooper Melmud (Hickenlooper's chief of legal counsel) on August 2 and she promised the report would be available by August 8.
Instead Bill Finger tells the Problem Solvers the report was never provided and despite follow-up attempts he heard nothing from Melmud, so on October 2 he sued the state.
His legal complaint states, "The Governor's Office, Ms. Melmed, and CBI have not made any statutory recognized objection to production of the records, or made any claim of privilege for not producing the records or providing copies of the records. These defendants have provided no written statement regarding the grounds or bases for denying inspection or providing copies of the records, after affirmatively stating the report would be provided."
In a statement to FOX31, Governor Hickenlooper's office said, "We have never promised a specific date for completion of the investigation, but will share the results of the investigation as soon as it is complete."
When pressed for a timeline, the Governor's spokeswoman told FOX31 she could not provide one.
In a statement to FOX31, Medina "estimates that the cost to taxpayers for the illegal actions exceeds $100,000.00 and questions the motives of the executive director in approving this agreement and waste of taxpayer resources. The legal action brought by Mr. Medina in State District Court does not request any damages, but only seeks to obtain the investigation records. Mr. Medina has brought the lawsuit because he feels that a cover up is occurring relating to actual or potential misconduct and that the public interest will be served by obtaining the facts about governmental expenditure of funds and potential misconduct."
Angel Medina continues to work for the Department of Corrections as a Warden but has since been transferred to the Fremont Correctional Facility. He has filed a complaint with the State Personnel Board claiming he was transferred in retaliation for being a whistleblower and discrimination for national origin/race.
Earlier this year, FOX31 reported Executive Director Rick Raemisch was verbally reprimanded for using a state vehicle to go hunting.
RELATED: Critics say investigation of Department of Corrections Executive Director mishandled