This is an archived article and the information in the article may be outdated. Please look at the time stamp on the story to see when it was last updated.
DENVER -- The Colorado Legislature wants to outlaw cash-paying slot machines at unregulated adult skills game arcades after a FOX31 Problem Solvers undercover investigation last year.
Rep. and House Majority Leader KC Becker, D-13th District, said lawmakers already believed the state's "internet sweepstakes cafe" law prohibited businesses from operating slot machines and other casino-style games without oversight from the Gaming Commission.

However, a number of gaming centers have slot machines programmed to pay players who "nudged" winning wheels into the correct position.
Operators said that the games require "skill," not just luck, so current laws do not apply to their gaming arcades.
Local prosecutors and the Colorado Attorney General's Office have opened criminal cases against multiple skill game arcades, including La Fortuna and American Pride in Denver, but the status of those cases remains sealed under court order.
In the meantime, the legislature crafted the Skills Game Bill, "Concerning clarification of the laws governing simulated gambling activity."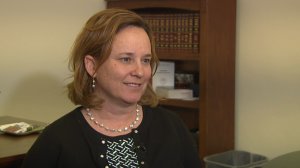 "We passed a bill to make it clear that this was illegal a couple years ago and (skill game arcade operators) said, 'We think it's worth the risk. We know it's against the law and we're going to do it anyway,'" Becker said.
Becker is holding a hearing on the bill at 1:30 p.m. Thursday and expects wide-ranging support from both sides of the aisle.
"These are definitely predatory businesses. People don't necessarily want to see them in their communities. Don't want to see them proliferating. So, there's a lot of reasons we want to limit where they are," Becker said.
The bill makes "offering" of a "simulated gambling device" a crime. It also redefines a slot machine to include results determined by chance and the skill of the player.
"It gives tools to local district attorneys, which give them a better chance to enforce the law," said Becker.
Lawmakers are also getting support from groups such as Protect our Neighborhoods.
Spokeswoman Michelle Lyng said the group's biggest concern is skill game arcades are targeting low-income neighborhoods -- places where people can least afford to lose money gambling.
"They're unregulated. They have no consumer protections. We're very concerned about the marketing they do to vulnerable populations," Lyng said.
The only real challenge of passing the proposed simulated gaming law will be to make certain so-called "legitimate" adult arcades such as Dave & Buster's and Chuck E. Cheese's can keep operating gaming machines that allow players to win tickets or tokens that can then be redeemed for other prizes -- from stuffed animals to an Xbox.
Lawmakers added language to the proposed legislation that appears to alleviate those concerns.
Part of the proposed "simulated gambling device" definition states: "The term does not include bona fide amusement devices ... that pay nothing of value ... and cannot be used for gambling."