This is an archived article and the information in the article may be outdated. Please look at the time stamp on the story to see when it was last updated.
DENVER -- The Denver Public Schools Tuesday hired an outside expert to investigate allegations of a high school principal altering failing grades to passing ones. The district, with guidance from the Colorado Department of Education, is also seeking recommendations on how to deal with similar situations in the future.
Last month, FOX31 Denver's investigative team first exposed how nine physics students at the Collegiate Prep Academy received Fs for the semester from their teacher, but were given Ds on their official transcripts just a few weeks later.
DPS has since confirmed that first year Principal Martha Gustafson changed grades outside the normal student "credit-recovery" process.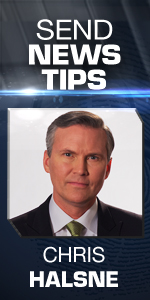 In a release sent to FOX31 Denver Tuesday, DPS says it has "contracted with Andrea Kutinsky, Ph.D., of Kutinsky and Associates to conduct a thorough review of recent grade changes of certain students' physics grades at Collegiate Preparatory Academy. Additionally, Dr. Kutinsky will be asked to provide recommendations to DPS regarding any changes that need to be made to DPS' policies or practices to address similar situations in the future."
The review will begin immediately. Once the review is complete, DPS will report out to the community on the results and develop a plan to proceed with recommendations generated by the review.
Dr. Kutinsky, recommended to DPS by the Colorado Department of Education, has been an educator for more than 30 years and has taught at the preschool level through high school. In addition, she has served as a high school assistant principal, an elementary principal, director of elementary education, and director of special education. She has worked in school districts in Michigan, Colorado and New Jersey. Dr. Kutinsky's consulting experience includes work for the Colorado Department of Education and educational policy analysis."
DPS spokesperson Douglas Schepman says he did not receive a FOX31 Denver request yesterday afternoon asking for financial details of Dr. Kutinsky's contract. His email address incorrectly contained a period instead of an underscore. Schepman says he is now working to track down details on how much money DPS is paying for the outside grade-change investigation.