This is an archived article and the information in the article may be outdated. Please look at the time stamp on the story to see when it was last updated.
DENVER -- The Battery on Blake Street condominium is facing a federal charge of discrimination from the U.S. Department of Urban and Housing Development.
The high-end condo is located at 2120 Blake Street across from Coors Field in the LoDo neighborhood.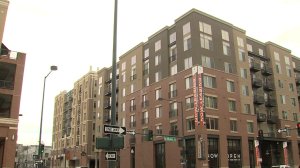 The HUD complaint states the six-story building with 164 units, discriminates against handicapped people by violating wheelchair accessibility codes under the federal Fair Housing Act.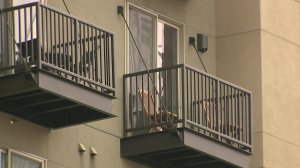 Among the issues are walkways that are too narrow to reach the swimming pool and hot tub, handicap parking spaces that are too narrow and thresholds that are too high from the condo's interior as one steps outside to the balcony.
A spokeswoman for the Battery on Blake Street told FOX31 the condominium's owners don't comment on pending litigation.
The accusations of discrimination were first brought to HUD by the Denver Metro Fair Housing center, a non-profit which sent in  "testers" who discovered design and construction flaws that violate the Fair Housing Act meant to accommodate disabled people.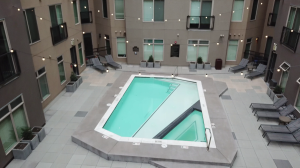 The condominium received a Certificate of Occupancy from the city of Denver in 2015.
But a spokeswoman for Denver's Department of Planning and Development points out that a Certificate of  Occupancy from the city doesn't mean a building meets the federal Fair Housing Act requirements.
Instead, it's considered a property owner's responsibility to make all state and federal codes, even after receiving a city-issued Certificate of Occupancy.