This is an archived article and the information in the article may be outdated. Please look at the time stamp on the story to see when it was last updated.
DENVER — In the last five years the number of heroin users has doubled in Colorado and across the country.
Many addicts turn to the illegal drug to ease the pains of withdrawal from prescribed pain killers, because it is a cheaper alternative that gives the user a similar high.
According to the latest National Survey on Drug Use and Health, about five percent of Colorado's population abuses prescription painkillers, putting Colorado among the top states for abuse.
Brandon Price's addiction started with an OxyContin prescription for back pain.
"I haven't been off drugs since I was 16. I'm 24 now. I lost baseball. I lost college. I've lost more things in my life than I can imagine," Price said.
When his prescription ran out, he said his cravings forced him to go to the black market paying as much as $50 a pill for Oxy, until a friend suggested Heroin.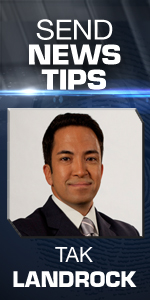 "Cheaper. Easier to find. I couldn't find any Oxy to get high and a buddy said that it was the same high except more," Price said.
It cost Price jobs, friends and girlfriends and when he almost lost his life he finally asked his mother for help.
Price said he remembered sitting at the dinner table with his mom so high he could not keep his head up.
He said everyone was "saying that I was dehydrated and tired when in all reality, I was higher than life itself," Price said.
Price said suffering withdrawal from Heroin is nothing short of hell.
"It's the opposite of the high. You hurt. You can't sleep. You're more restless than anything in the world," he said. "It's just painful."
Treatment just as bad as the problem?
In an effort to ease the pain of withdrawal, a doctor prescribed Suboxone, a tiny strip of film that is placed on the tongue.
"It helps them get through the cravings that mental and emotional attachment to the drug to opiates to heroin," said Todd Bunger, the primary therapist at the treatment center Arapahoe House.
The Drug Enforcement Agency only allows a certain number of doctors to prescribe Suboxone, but a FOX31 Denver investigation found some of the doctors allowed to prescribe Suboxone faced disciplinary actions by the state.
Violations they committed included one or some of the following:
Testing positive for cocaine
Having a sexual relationship with a patient
Coming to work at a hospital with alcohol on the breath
Our investigation looked at disciplinary records of the little more than 19,000 licensed doctors in the state of Colorado and we found three percent faced some kind of action against their record. That is compared to the 13 percent of doctors, less than 150, who are allowed to prescribe Suboxone in the state.
Robert Lubran with the National Substance Abuse and Mental Health Services Administration in Washington D.C. said that what we uncovered is a concern.
His organization, along with the Drug Enforcement Agency, requires doctors to go through an eight-hour course before they are approved to prescribe Suboxone. But we found neither agency reviews disciplinary records of physicians taking the course.
"We'd be concerned about any physician who has been disciplined and is working in the field of addiction medicine," said Lubran, "because of the nature of the population that's involved and the abuse potential of the drug."