This is an archived article and the information in the article may be outdated. Please look at the time stamp on the story to see when it was last updated.
DENVER — A system upgrade that stranded Frontier Airlines passengers for hours at Denver International Airport was completed Friday. The airline is still facing some complications and it's discouraged that passengers use the mobile app this morning.
Passengers on Frontier Airlines Flight 778 on Wednesday night said they felt like prisoners on a plane, unable to get off even though the plane landed 25 minutes early.
"Basically we landed at 7:56 and we didn't get into our gate until 9:30 so we were on the tarmac for one hour and 34 minutes, which is about the same length of the whole flight," passenger Lynn Carroll said.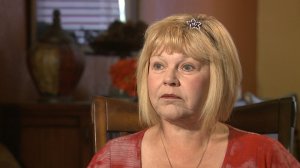 The flight from Las Vegas hit a headwind on the ground when the pilot originally told passengers there wasn't an available gate, though Carroll said he later admitted there just weren't enough ground crews to unload the plane.
"He told us that there was not enough staff or ramp people that they were running back and forth to ramps, from ramp to ramp to try and accommodate all the aircraft that were coming in," she said.
It turns out to save money, Frontier got rid of its union workers 18 months ago and outsourced its ramp, baggage, gate and ticket counter jobs to Swissport USA.
Then last Friday, Frontier ended its contract with Swissport because of what the airline said were staffing issues. In place of Swissport, Frontier hired a new contractor, Simplicity Ground.
Simplicity made news in January 2015 for baggage delays at DIA when it took over baggage operations for United Express.
Carroll said Simplicity isn't performing any better for Frontier.
"We pay for our tickets and we expect to get in and out of our airports without kind of the complications of this sitting on the tarmac," she said.
"Simplicity is already our business partner in six other cities so there was no concern about bringing them to DIA," Frontier said in an email.
"As far as the delays go, while Simplicity took over this past weekend, they still have on-the-job training for some of their new hires and we are sending out temporary help to DIA as they get up to full speed."
Said Carroll: "They need to fix it, they need to fix it."
A Frontier employee said the airline is upgrading its reservation system and half of the new vendor employees quit after the first weekend.
Frontier would only say many of the Swissport employees did not transfer to Simplicity.
That same Frontier employee, who wanted to remain anonymous, also said employees from Denver headquarters are now acting as ticket agents and loading bags because Simplicity is understaffed, something a Frontier spokesman confirmed is true for the time being.