This is an archived article and the information in the article may be outdated. Please look at the time stamp on the story to see when it was last updated.
CRESTONE, Colo. — Former Denver resident Kristal Anne Reisinger, 29,  moved to a small town near the Sangre de Cristo Mountains seeking religious enlightenment.
Then around July 13, 2016, she disappeared.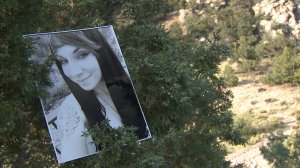 Over the past year, the Saguache County Sheriff's Office has transformed its investigation from that of a missing person to a case of suspected foul play.
Two detectives from the Colorado Bureau of Investigation have also joined the team looking into what might have happened to Reisinger.
Although those closest to her hope she is alive, detectives believe it's likely Reisinger met a more sinister fate.
The area surrounding Crestone long has been considered sacred ground by the Navajo Nation.
Visitors in the summer come in droves to see the raw beauty of the Sangre de Cristo Mountains at sunset and walk through the nearby Great Sand Dunes.
The population of the town is only 143 people.
The three-by-three-block downtown consists of an organic grocery store, coffee shop, ice cream parlor, gas station and a small brewery/restaurant.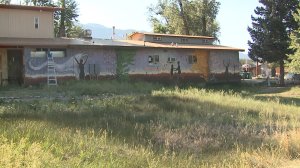 Several thousand more "truth-seekers" live in the surrounding hills, drawn by Crestone's reputation as the "New Age Religious" capital of the world.
Nearly every dirt road outside town leads to a temple, a sect or a religious compound.
Reisinger was one of those who left the busy city life of Denver, hoping Crestone's spiritual centers would bring her peace and happiness.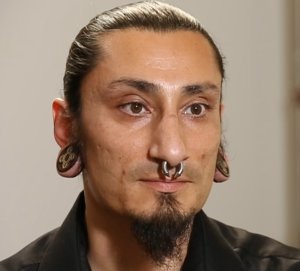 "She was definitely on a spiritual path," said Elijah Guana, Reisinger's former boyfriend. "She was practicing Tarot cards, and was really into Hindu and Buddhism.
"Really into Native American traditions (and) the nature of raising consciences and living a peaceful life. Her motto was 'do no harm.'"
Reisinger seemingly fit right in. She sang vocals with a local band, Stimulus, making enough of an impression they called their latest album the "Kristal-Missive."
Around July 13, 2016, only a month after moving into an upper-floor apartment near the heart of town, Reisinger's friends and family started to worry. They hadn't seen or heard from her.
Rodney Ervin was one of the first to head toward Crestone to investigate why she stopped her routine calls back home.
His children and Reisinger had long been friends, and she had lived at the Ervin household for a number of years after a falling out with her mother.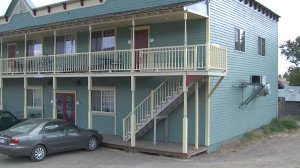 When Ervin went into Reisinger's apartment, he had a bad feeling.
"The day before (she disappeared), she had purchased a number of her favorite health food items: Veggie burgers and almond milk. Shampoo and conditioner were new in the shower. Her medicine was on the 'fridge' and being used," Ervin said.
When asked if there was "any sign in that apartment that she was going to pack up and leave," Ervin responded, "Absolutely not. Absolutely no sign."
According to Saguache County Sheriff Dan Warwick, Reisinger had previously gone on a two-week "walk-about," so at first, deputies wondered if that was a possible explanation.
However, after a month, red flags were up for one reason: A 4-year old little girl named Kasha.
Reisinger and Guana had a daughter. Reisinger phoned Kasha nearly every day and night, staying connected while she was trying to settle into a new life in Crestone.
Guana said it's heartbreaking to try to explain to their girl why mom hasn't come home.
"To this day, she still asks for her, wants to call her on the phone. She doesn't really understand that she's gone. She thinks she's just somewhere," Guana said.
Guana and Ervin started putting up missing person flyers and talking to residents about what they might know or have heard.
And the sheriff's office started ramping up its investigation, trying to narrow down a time and place where Reisinger was last seen.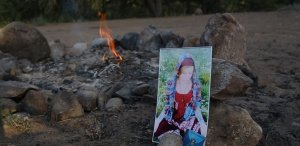 One thing many locals agree on is she attended what is called the "drum circle."
Held on the night of a full moon, it's a religious ceremony and a wild party held at a campground on the outskirts of town.
Reisinger's landlord and casual friend Ara McDonald said Reisinger had "been partying a lot" in the weeks leading up to the drum circle ceremony.
McDonald had received several complaints from other tenants in the complex that some "sketchy" people had been coming to Reisinger's residence.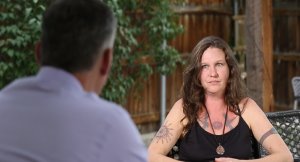 When she went to collect July's rent, McDonald said she encountered a teary-eyed Reisinger.
"She answered the door crying. Really distraught, saying that she'd been to a party the night before," McDonald said.
"(She said she'd been) given a bunch of drugs and she couldn't remember for sure, but someone had taken advantage of her."
McDonald encouraged her to tell police, something Reisinger said she was considering.
With that conversation in mind, shortly after Reisinger disappeared, McDonald found her tenant's dead cellphone in the apartment. She found a charger and said she played Reisinger's messages.
"From what was on her phone, it seems like she was on her way someplace. She needed to go someplace," McDonald said.
According to McDonald and multiple sheriff's sources, the last person to have called Reisinger is a local man with a felony criminal history of assaulting and drugging a victim.
Investigators have asked to withhold the name of the potential suspect.
Sheriff's deputy Wayne Clark, who also resides in Crestone, said officials are tracking down every possible lead, along with the help of the CBI.
Clark said officials are working on multiple theories of what might have happened, from homicide to suicide to a deadly drug overdose.
Clark believes "someone who went to the drum circle ceremony knows what happened that night — that there are people in Crestone who have information which can crack open this case."
Warwick called in helicopters, tracking and cadaver dogs, and lots of search volunteers to look for Reisinger, but so far, they've found nothing significant.
As a year has passed, Warwick said he now suspects foul play.
"We're not saying it is, but there is always that chance," Warwick said. "For her to be gone this long is unusual, so that heightens the chances of foul play being involved. She didn't just take off and not come back. She left everything she owns behind."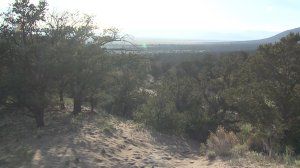 Given the remote expansiveness of the area, Warwick admitted if something bad did happen to Reisinger, finding her body without specific intelligence is a tall task.
"Anybody who has spent anytime over there knows it's all mountain. It's one huge mountain and it's hard to search every bit of that mountain," Warwick said.
The sheriff also confirmed there are persons of interest connected to Reisinger's disappearance and some "have colorful nicknames."
"I'll go to my grave believing that somebody had something to do with her disappearance," Ervin said. "And not because that's what she wanted. I just don't believe there is any other explanation. Somebody in this town knows and they're too much of a coward to come forward."
Guana said he misses Reisinger's laugh and the time they spent together with Kasha.
He said he remains hopeful Resinger is still alive, but he also admits it's becoming more unlikely by the day. His latest hope is that justice will prevail.
"I want to say some really choice, aggressive words, but it doesn't bring anyone back. Doesn't bring her back," Gauna said. "I believe in karma. Even if they don`t get caught, its going to come around."
Anyone with information is asked to call the sheriff's office at 719-655-2525. 
Reisinger's friends are also offering a $2,000 reward for information that leads to solving the case.
Blonde Kristal

Facebook Post Kristal and Daughter

Kristal and Baby Kasha

Kristal and Eli

Kristal and glasses

Kristal Baby Handprint

Kristal, baby Kasha

Kristal Missing

Kristal Modeling

Kristal Mystic Eyes

Kristal Pink Eyeliner

Kristal with baby

Missing Person website

Missing Poster

Mom and daughter

Mystic Kristal

Reading Book with Kasha