This is an archived article and the information in the article may be outdated. Please look at the time stamp on the story to see when it was last updated.
DENVER — It's been four months since record floods tore up roadways and transformed the geography of northeastern Colorado. Since then, the Federal Emergency Management Agency has spent millions helping people affected by the disaster.
Yet an investigation by FOX31 Denver found some neighborhoods are getting a lot less FEMA money than others.
Using data provided by FEMA, we pinpointed which areas received the most help, and which places struggled to get aid.
The investigation focused on the pot of free money FEMA calls 'individual assistance.'
As of Dec. 13, FEMA reported the allocation of around $58 million to under-insured Colorado flood victims.
Beth Heinrich was one of them. Heinrich's Boulder-area home was heavily damaged when a mudslide tore through her kitchen.
"Really within 3 weeks we had a check from (FEMA)," Heinrich said. "It was a generous check. Of course, it didn't cover the damage that occurred but we still really appreciated it."
The bulk of the federal flood assistance money was for home repairs, but a portion also went to help victims pay for short-term rent and replacement of essential personal property that floated away with the rivers and rain.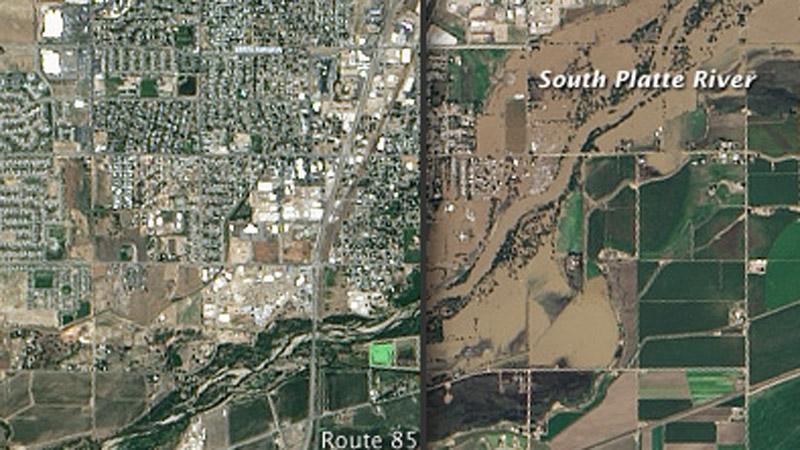 FEMA said it issues money based purely on applicant's needs, but a detailed breakdown of cash received per neighborhood shows some apparent inequalities and raise questions about the fairness.
For example, about 377 households in Evans received $6.5 million from FEMA. For residents in the zip code of 80620, that's an average of about $17,300.
By contrast, residents in the 80304 zip code in Boulder, where there were 1,452 more damaged homes than the Evans zip code, got about $5.4 million — $1 million less than Evans.
That's an average reimbursement of less than $3,000 apiece.
We repeatedly asked FEMA to go on camera to explain the differences in financial reimbursement and how its assessors determine the amount of damage.  The agency declined.
We visited badly damaged homes in the Boulder area where some owners felt like FEMA "shorted" them because the neighborhood looked "nicer" or "expensive."
However, none of those complainants filed an appeal because they said they understood that whatever federal dollars they received was a gift.
In emails, FEMA officials said there is no income requirement for individual assistance up to the maximum amount up $31,900 and that "Every survivor… (has a) right to request additional grant money through an appeal if basic repair costs exceeded that amount FEMA provided."
Analysis shows wide inequalities in amounts of FEMA aid
By analyzing FEMA's list of households approved for grant money, we identified every neighborhood where at least 10 residents declared uninsured damage from flooding between Sept. 11 and Sept. 30.
Applicants in Weld County's 80620 zip code received the most money per household in nearly all categories.
Fair or not, folks in that neighborhood received about 10 times more money for damaged personal items inside and around their homes than the next closest zip code.
In the category of "essential personal property" the numbers show flood victims in zip code 80620 received an average of about $2,700 to replace items like furniture and televisions.
But FEMA reimbursed applicants in the Boulder zip code of 80303 on average only about $295.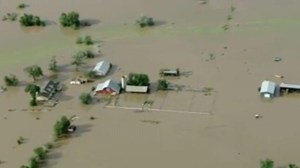 We visited Linda Baker's farm near Evans in Weld County. She showed us a picture of what the place looked like this back in September.
Only the roofs of her house, barns and out buildings were visible.  Her family says they are thankful for the individual assistance grant from FEMA.
"We replaced freezers. We replaced furnaces in one of the buildings. Floors. Dry wall. Insulation. Had to have the electrical redone in some areas," Baker said.
By combining the FEMA grant with a great deal of free clean-up help from local community and church volunteers, Baker said her place is now livable again.
That is not to say there aren't some very valuable items which no amount of money can replace.
While giving us a tour of some still damaged buildings, we came across a pile of water damaged photos.
I asked, "FEMA money isn't going to help you get those back," to which Baker responded, "No. There's no way anybody can do anything about that. That's just memories gone."